Join Garfield and his friends in the funniest fast and fur-ious game! What character do you want to play with? Garfield, Odie, Jon, Nermal... you choose! Take part in no holds barred crazy races!
Garfield Kart came out in 2013 on Steam. People reviewed it. Now they are lost in a howling digital void. Hear their screams: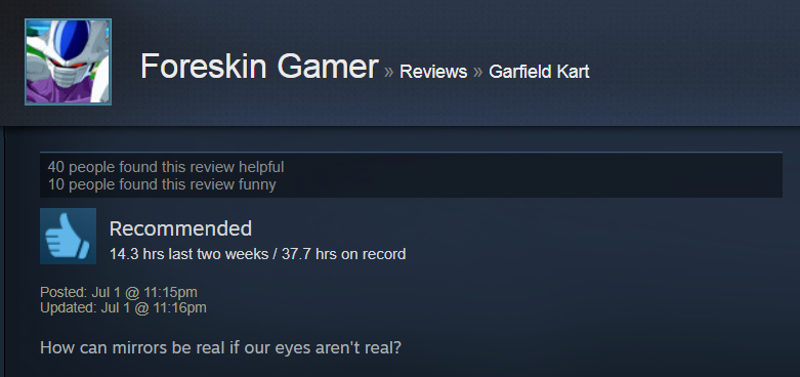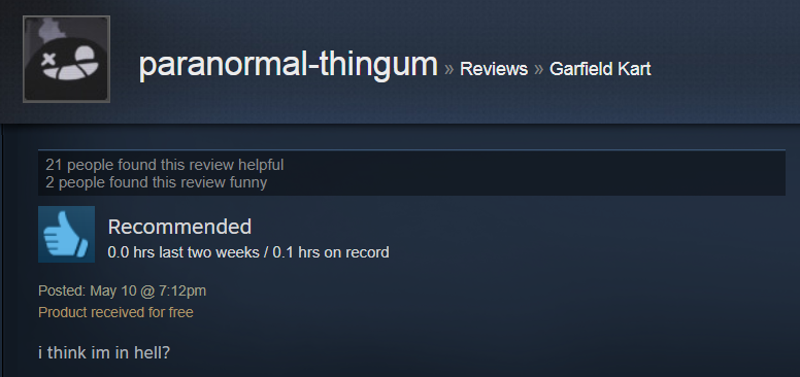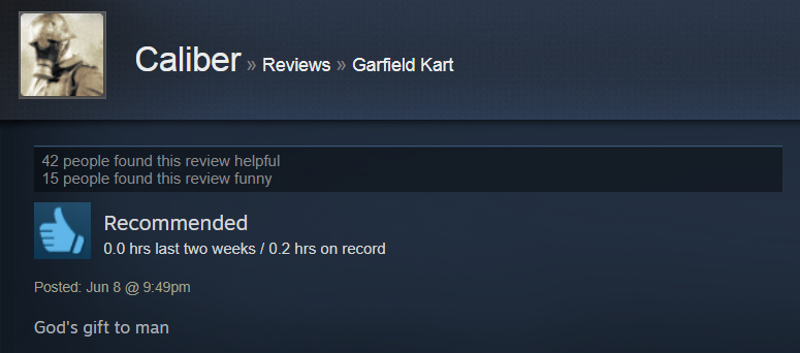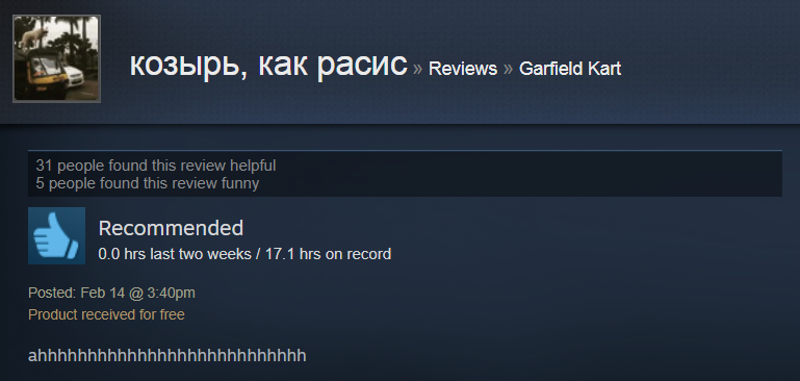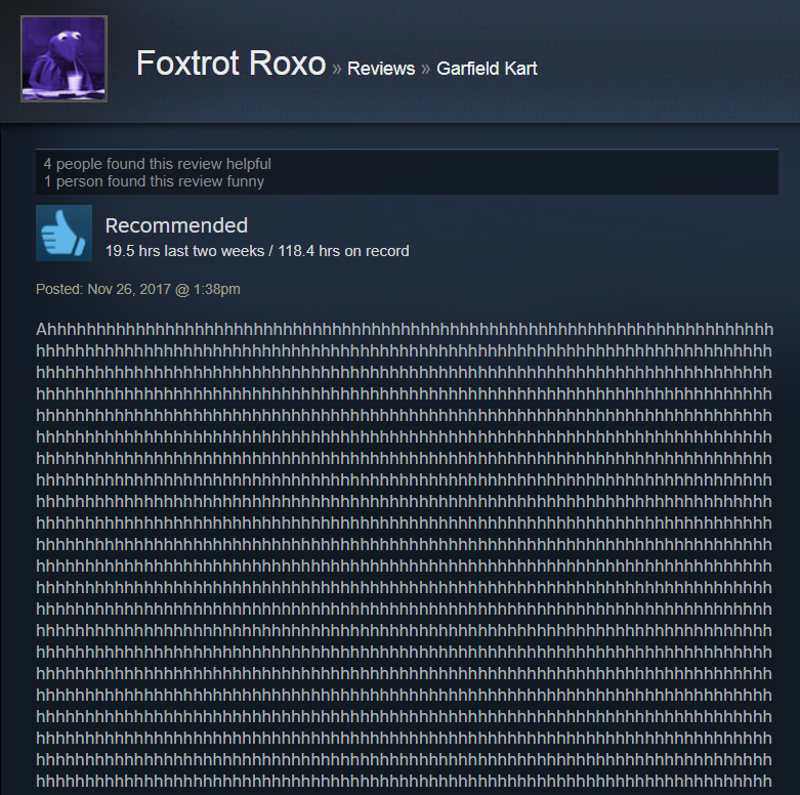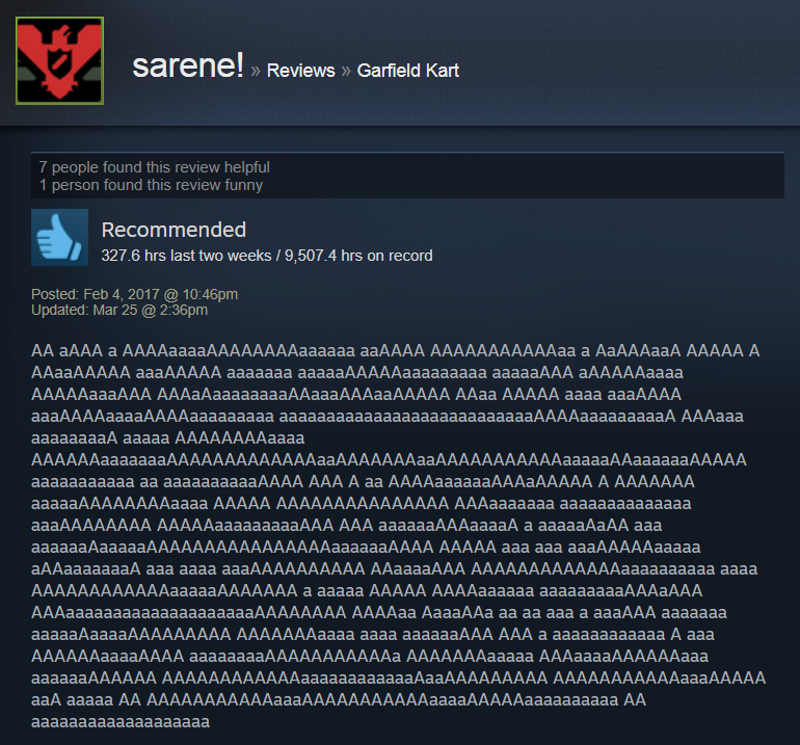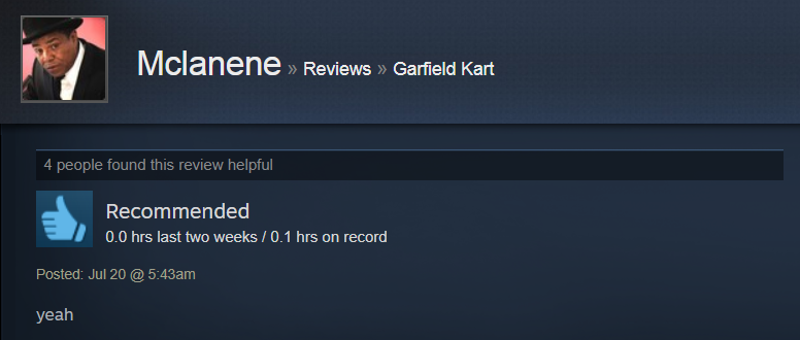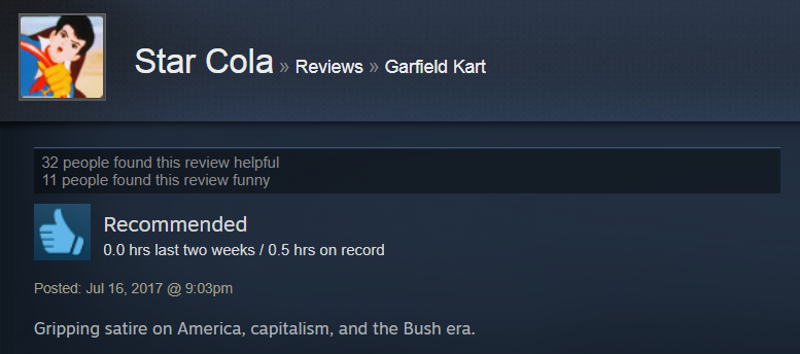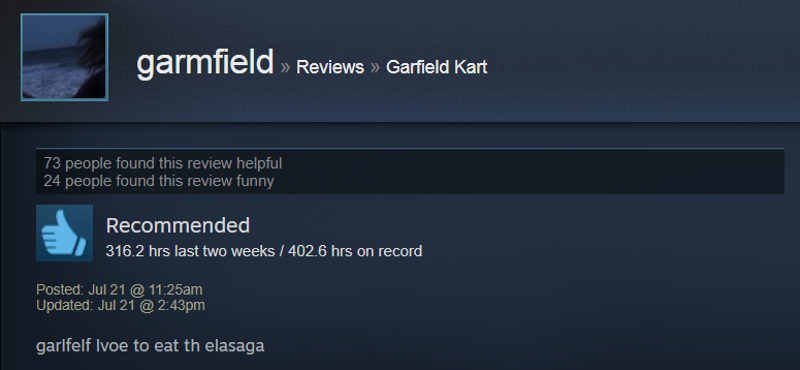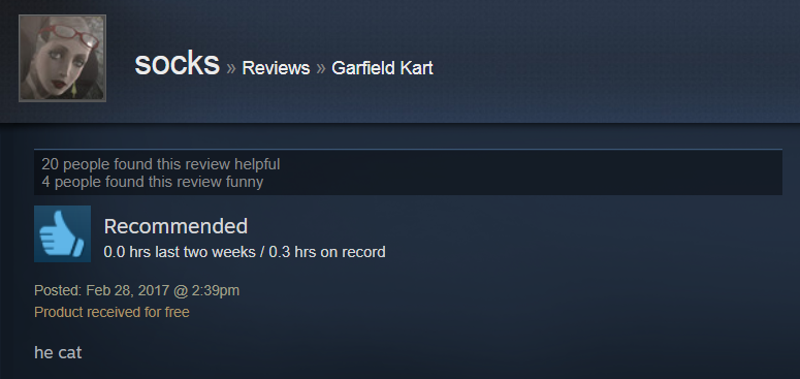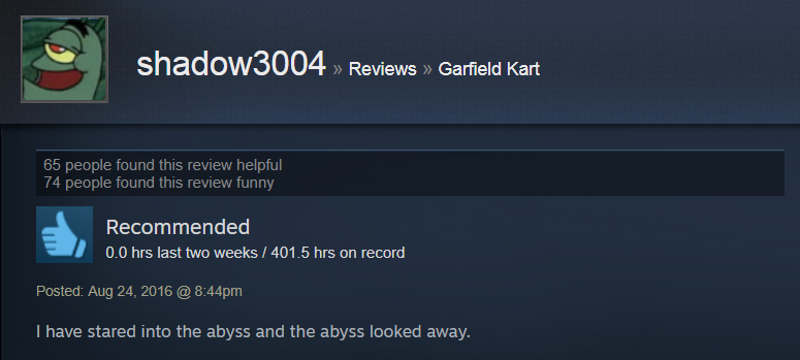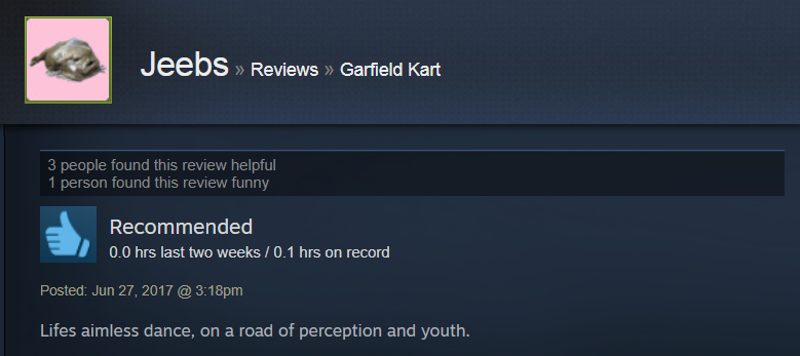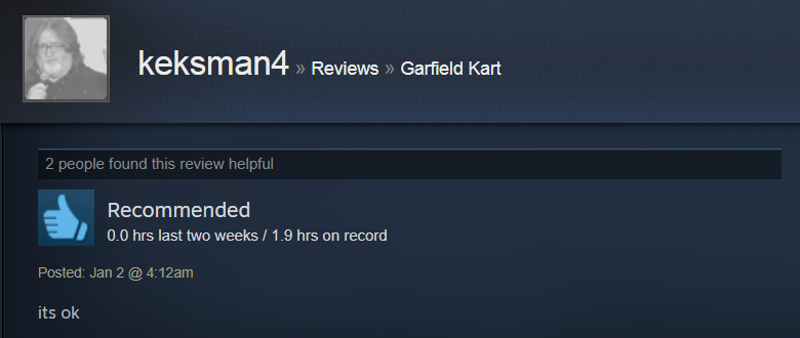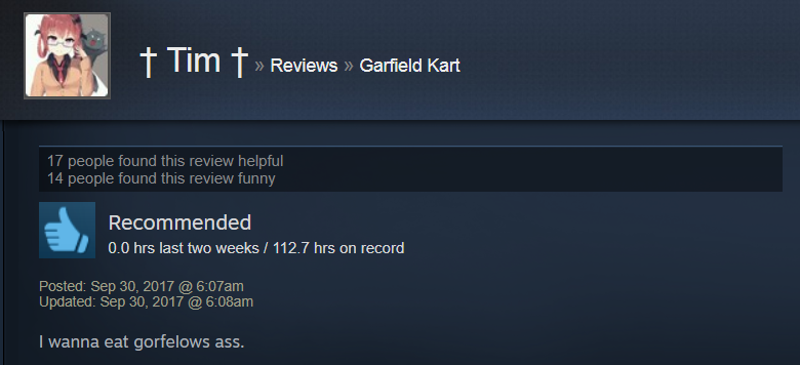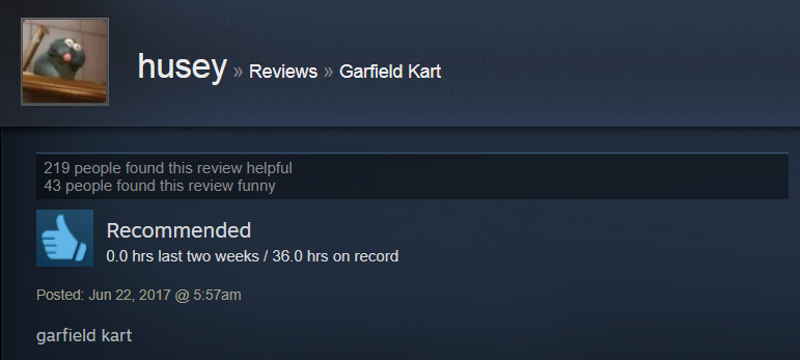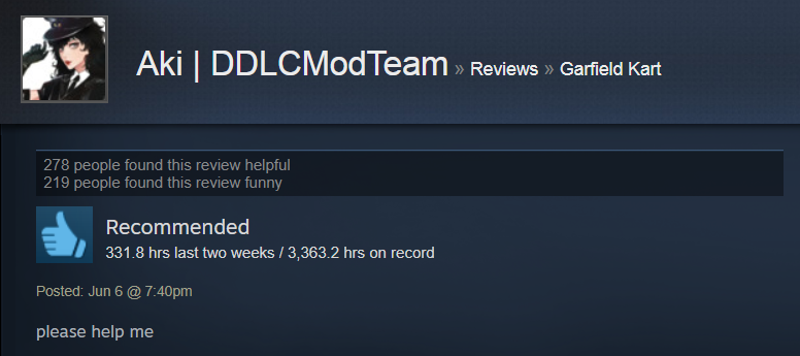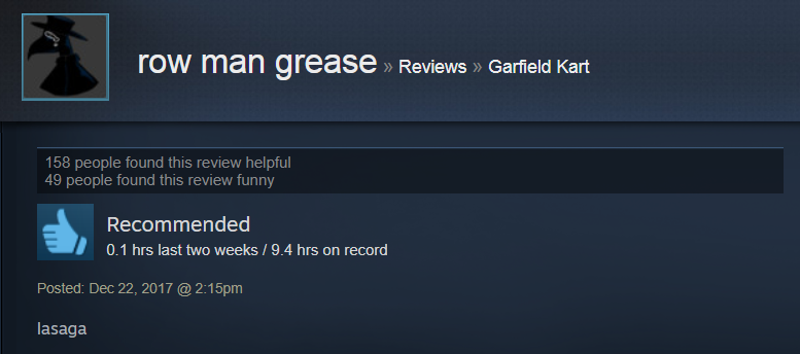 Thanks (?) to reader Matt Archer for sending us down this rabbit hole.
You're reading Steamed, Kotaku's page dedicated to all things in and around Valve's PC gaming service.