Japan's Colossus doesn't only use Dinosaur in King of Fighters XIV, he also wears a dinosaur mask while playing, as he did today at Evo Japan.
This is just one of several masks Colossus owns and wears.
前日設営のため東京にイン。
明日からEVOJAPANですが、自分はkof14に出てる以外はANIMEVOJAPANのスタッフしてます。
鳥、鳥、恐竜、ゾンビ等がいたらまず自分だと思うのでよろしく。
EVOでも結構あったけど、写真とか御自由にいいのよ#EvoJapan2018 pic.twitter.com/AkFwTwj1b8

— 闇のコロッサスさん (@nameneko21) 25 January 2018
During the first day of Evo Japan, he didn't disappoint, playing as Dinosaur and appearing as, well, a dinosaur while facing off with France's Rickyo.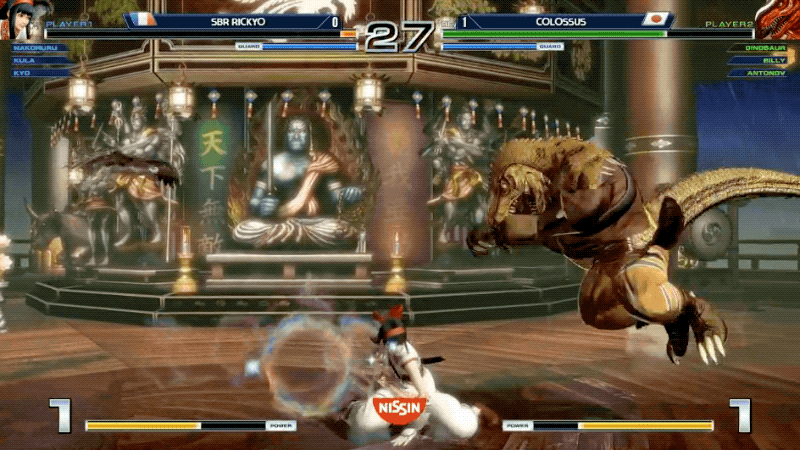 [GIF via Evo]
Colossus came out on top, mask, headphones and all.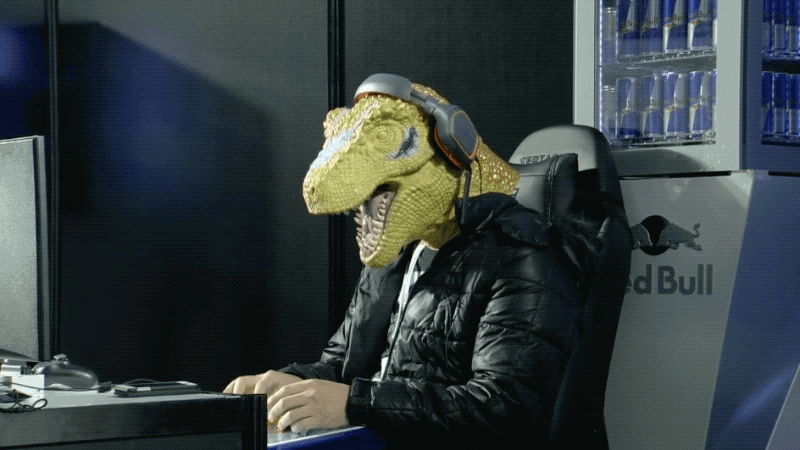 [GIF via Evo]
How can he see?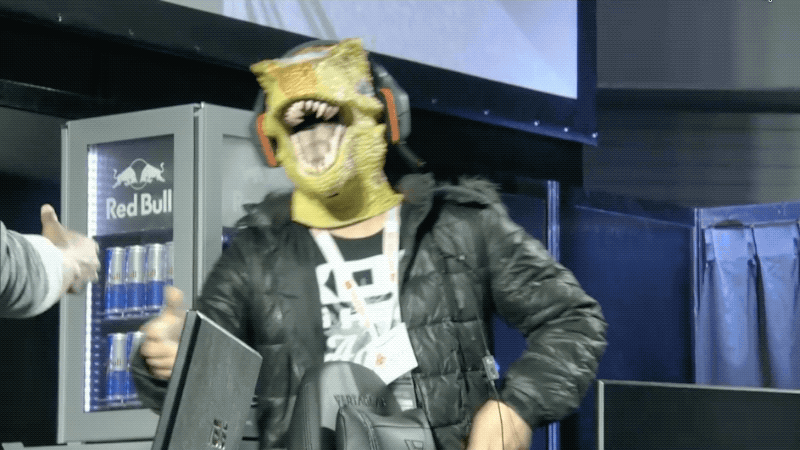 [GIF via Evo]
He can smell movement.
After the match thankfully did not bite his opponent's face off. That was nice of him!