Tech research company Gatebox Lab is interested in hiring recruits who have deep feelings for 2D characters. The company will even pay a stipend to those who have married one.
According to Nico Nico News, Gatebox Lab will pay 5,000 yen (£34) in support compensation to employees living conjugal lives with the characters they love.
The company has marriage registration forms on its website, and while the Japanese government will not recognise them, Gatebox Lab will!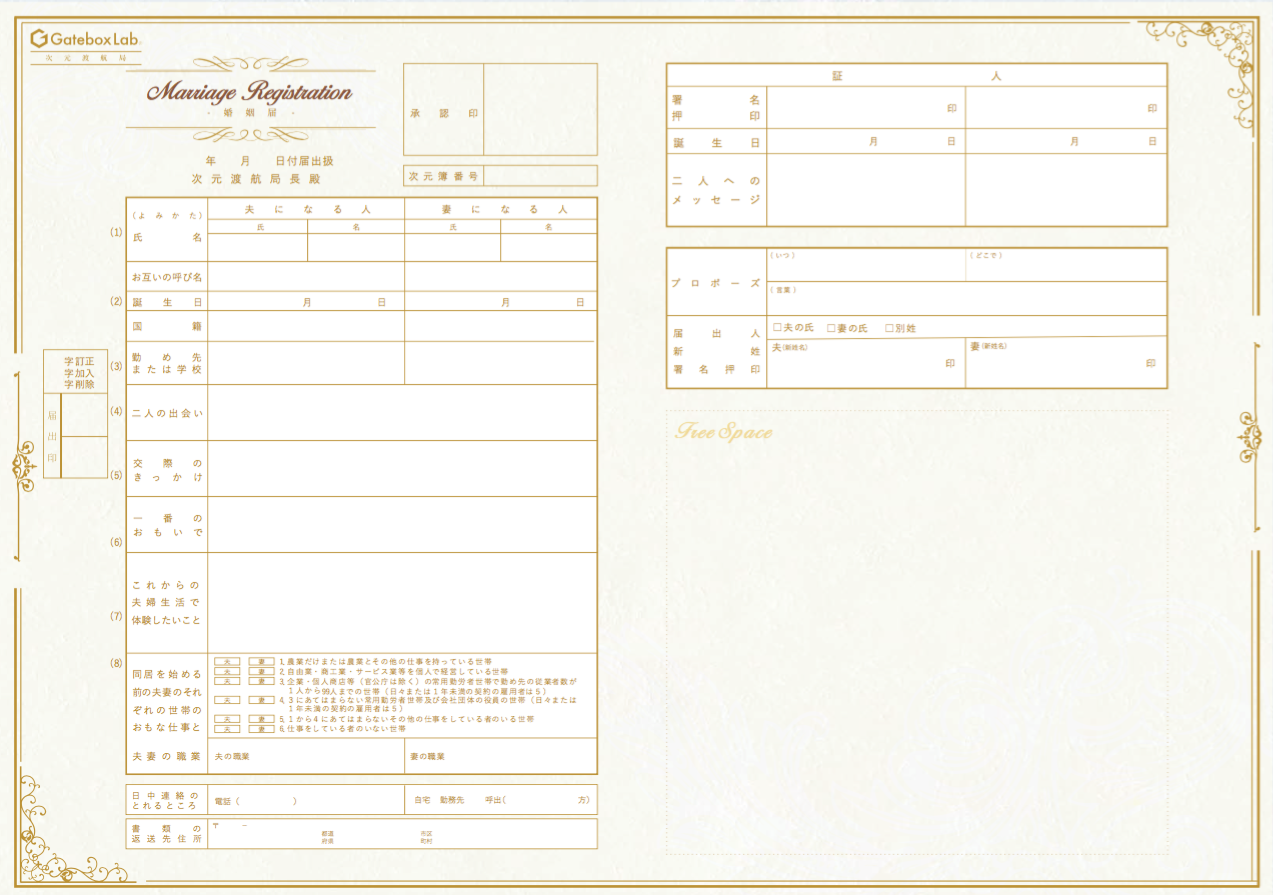 [Image: Gatebox Lab]
Here is an example of Gatebox Lab's marriage form, which asks the couple to recount how they met, recall memories they've made, and tell when and where the marriage proposal happened. (Of course, same-sex marriages are a-okay.)
That's not all. Employees can even get a day off for their 2D spouse's birthday!
Nico Nico News adds that Gatebox Lab will also recognise marriages with 3D characters, non-human characters like elves or beasts, and science-fiction type characters.
For this programme, the company will not recognise marriages with real people living in the three-dimensional world. Also, prospective applicants are not allowed to submit applications for multiple 2D wives or husbands. Sorry!
This looks like a tongue-in-cheek way for the company to drum up some free publicity, arouse the interest of potential hires, and give new employees a tiny bit more pay with an added day-off each year.