The official Japanese site for the New Nintendo 3DS clearly states that production of the handheld is over.
The text in the little box reads 生産終了 (seisan shuuryou) or "production ended." This does not only pertain to the pictured model.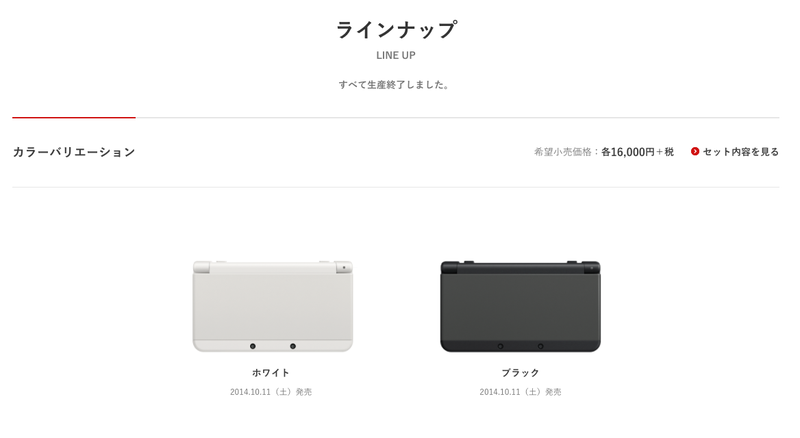 [Image: Nintendo]
If you click on the Line Up (ラインナップ) tab, it states すべて生産終了しました (subete seisan shuuryou shimashita) or "Production of all (line-up models) is finished." This includes the two colour variations, white and black, as well as all the special editions.
No such notice is made on the New Nintendo 3DS XL's page, so for the time being, the larger version will continue being made for Japan.
In the past, Nintendo has often made official announces about hardware production ending in similar notices. Last autumn, for example, this is how it announced Wii U production was over.
No word yet if this impacts the handheld outside Japan. Kotaku reached out to Nintendo for comment prior to publication, but has yet to hear back.
The New Nintendo 3DS was first released in Japan on October 11th, 2014 in the regular-sized version and the larger XL one.