Nintendo has announced three different retail versions of Splatoon 2 for Japan. One of the download version comes with a game case, but no cartridge.
According to Nintendo, there is a standard Splatoon 2 package version, which comes with the game case and the game cartridge. Then, there is the Splatoon 2 download version, which will look something like this and contain a download code:
switchのマリオカートって、ダウンロード版はもう配信されてんのかね?カード売ってる。 pic.twitter.com/7XDWLPFfoA

— twintails.info (@twintails_info) April 15, 2017
There's also a third type that Nintendo is calling "Splatoon 2 Game Card Free Version." This comes in the same game case as the package version, but instead of a cartridge, it contains a download code: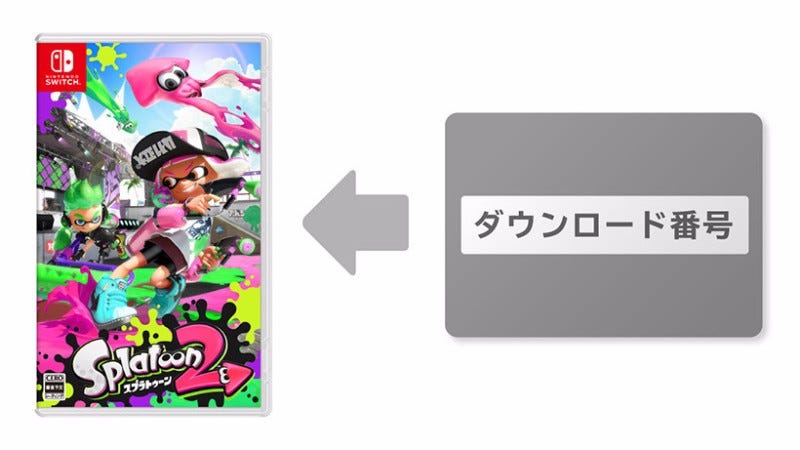 Nintendo says this is recommended for players who don't want the physical card, but do want the game case.
All three versions are priced the same in Japan: 6,458 yen (£45).
Looking at the Japanese My Nintendo Store, none of the other Switch titles have this "Game Free Version."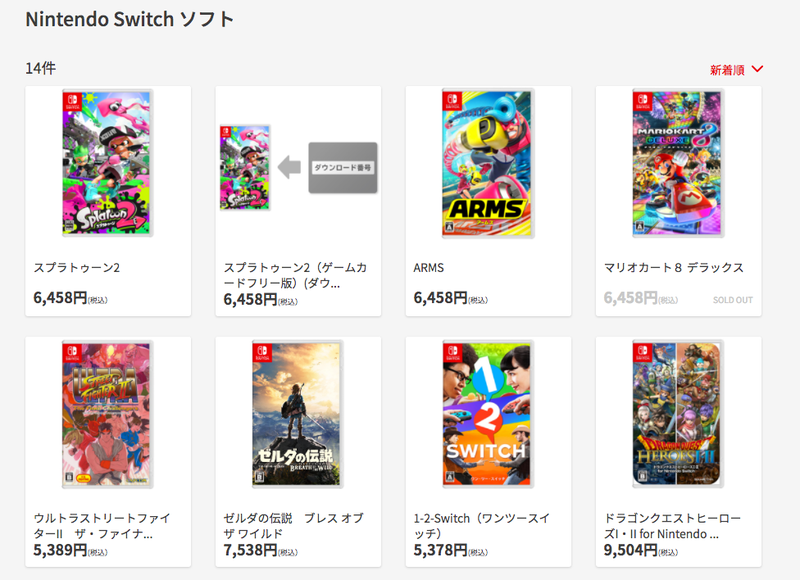 It's an interesting decision and seems closer to the way PC games are released at retail.