Here is a massive collection—one of the biggest we've run in a long time—of concept, character and level art from the latest Mass Effect game.
Some of those whose art is being shown, like Senior Concept Artist Ben Lo, have had their work featured on Kotaku before. And while this isn't every piece ever done for the game, it's a wide range of material that should give you a great insight into what went into the making of Andromeda.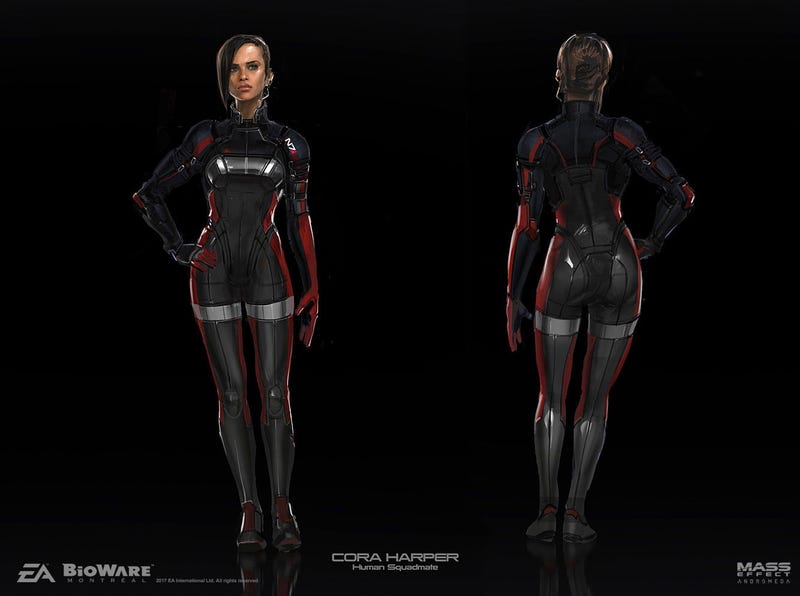 By Ben Lo, Senior Concept Artist
Like I said, it's not often we get to feature so much art from so many people involved in the making of a game, so enjoy. Think of this as a coffee table art book for those without coffee tables.
---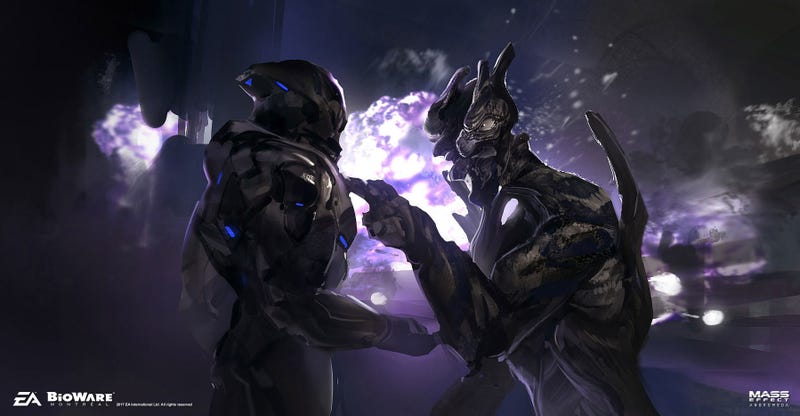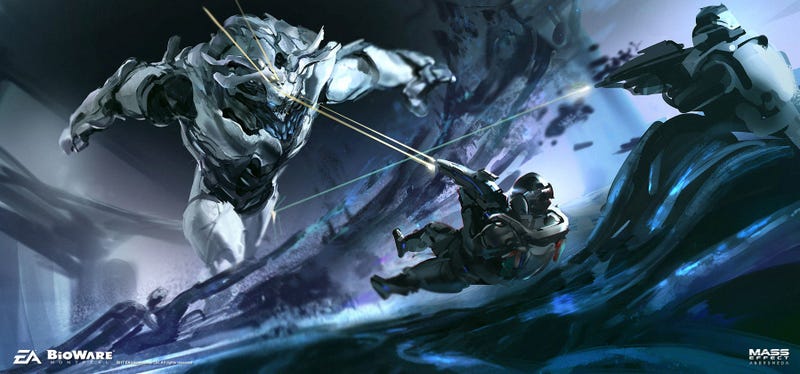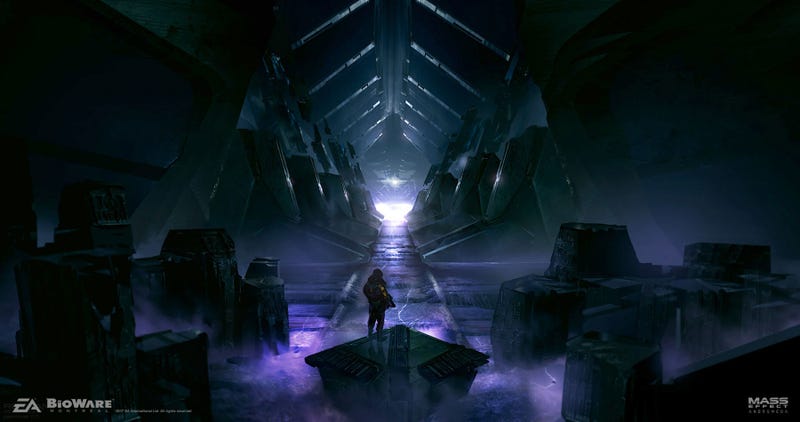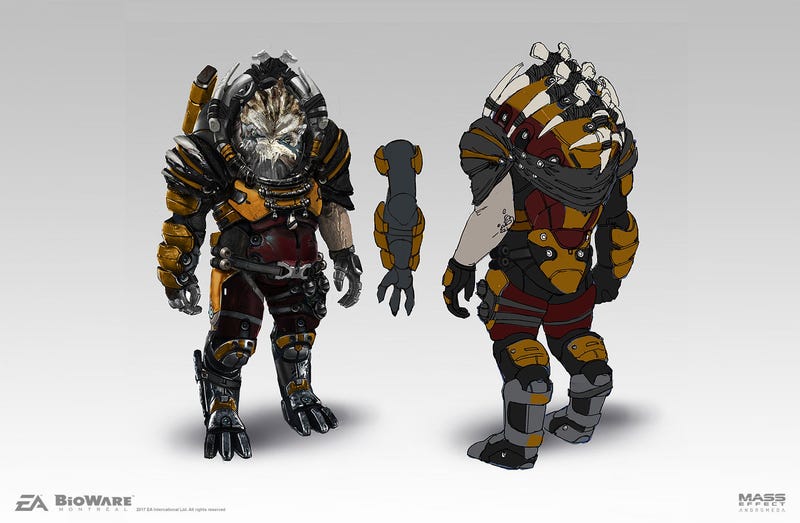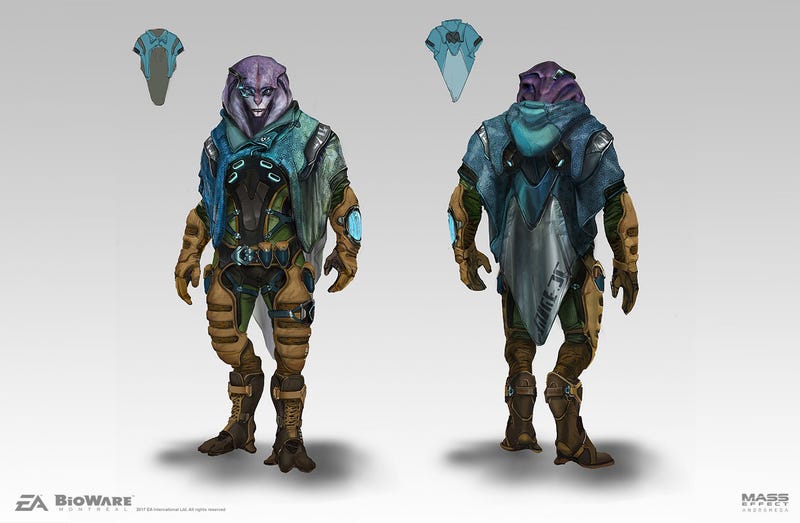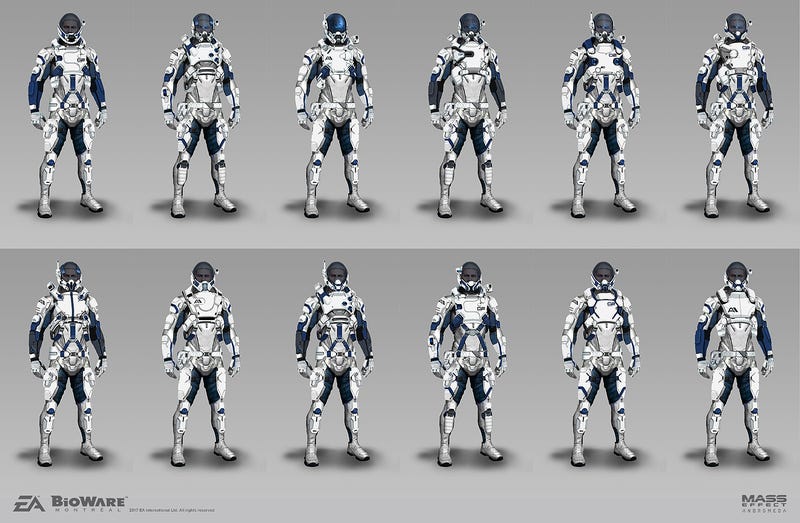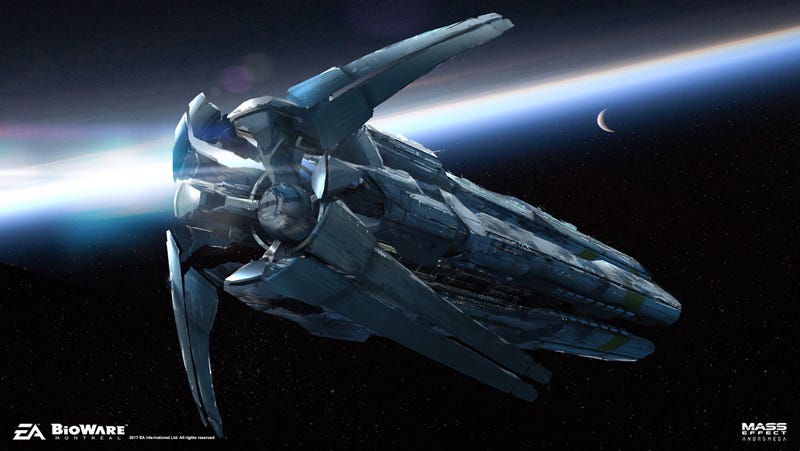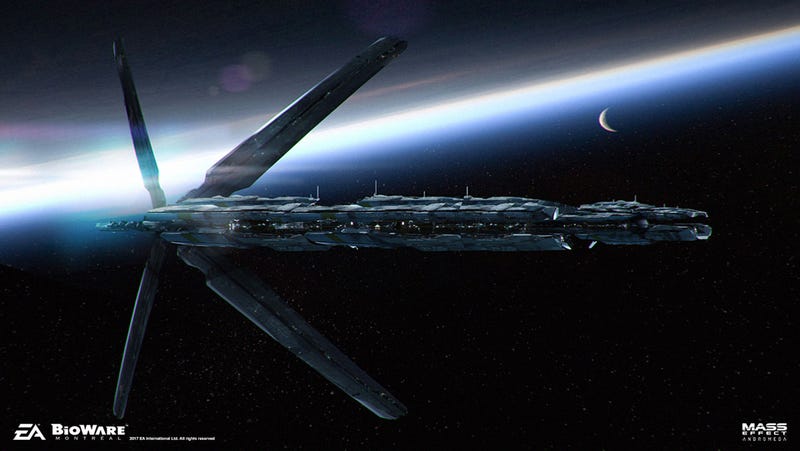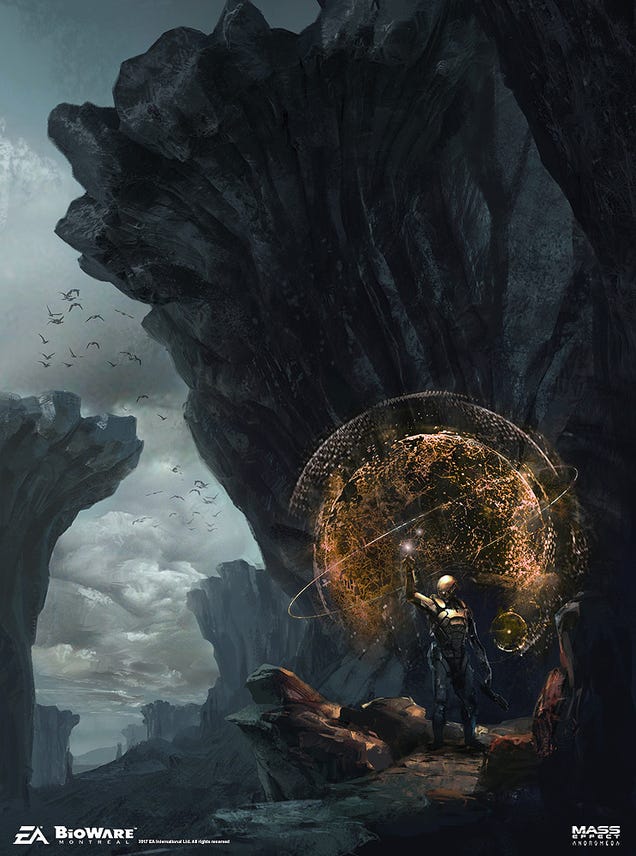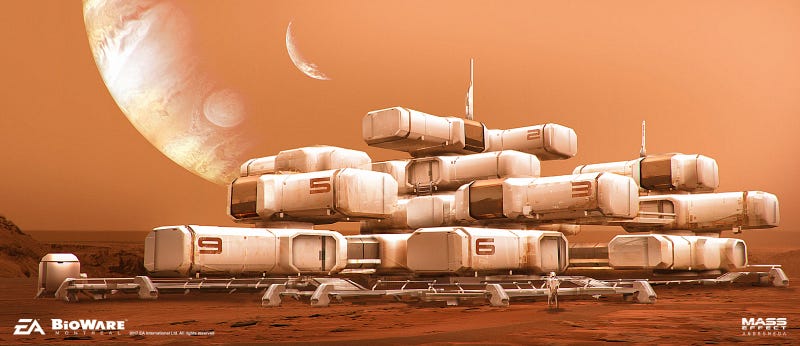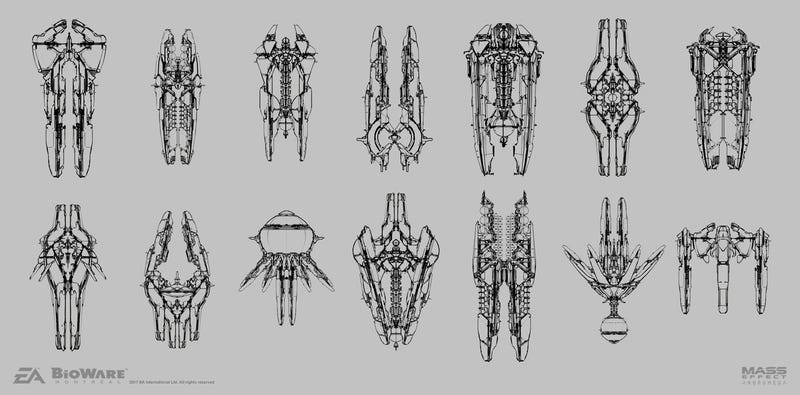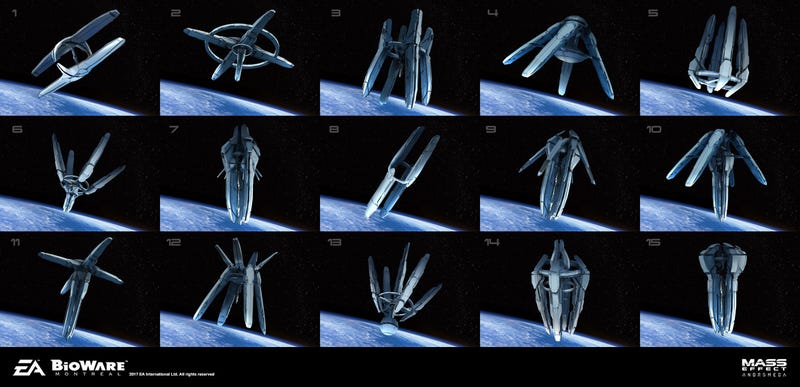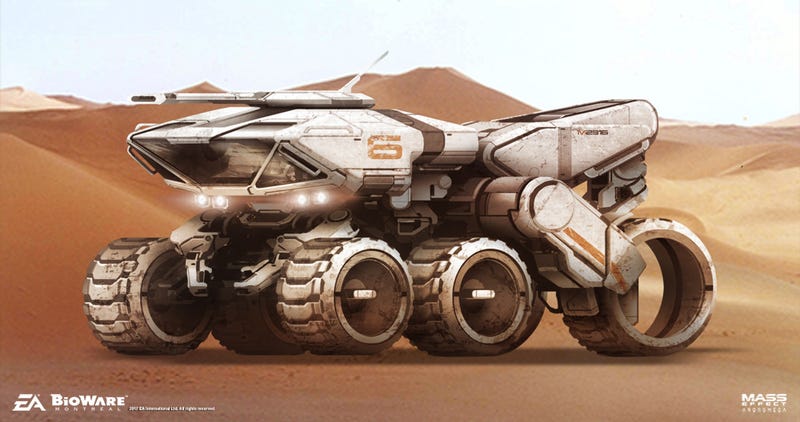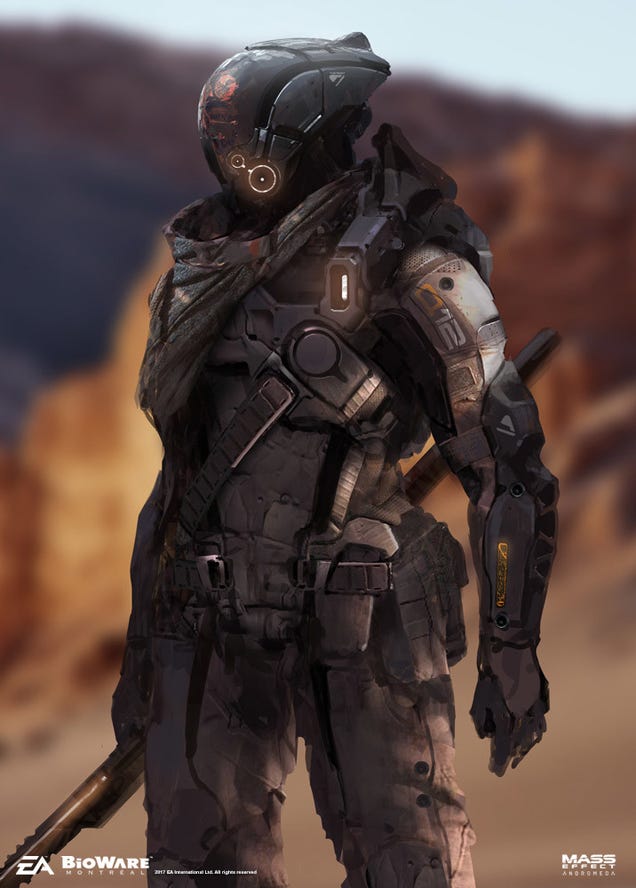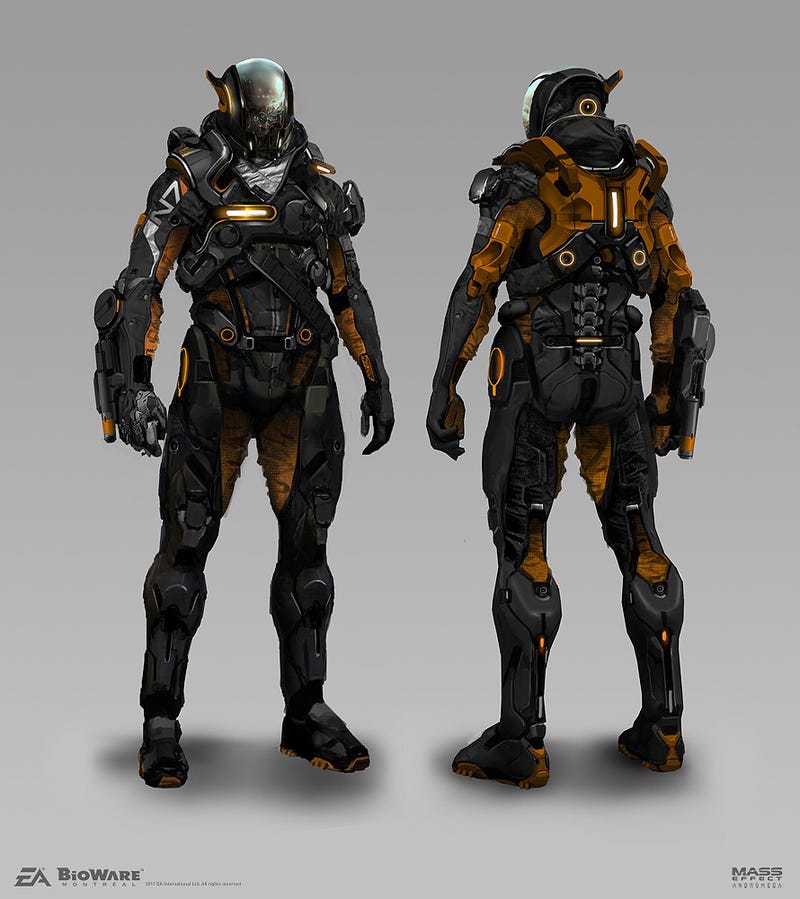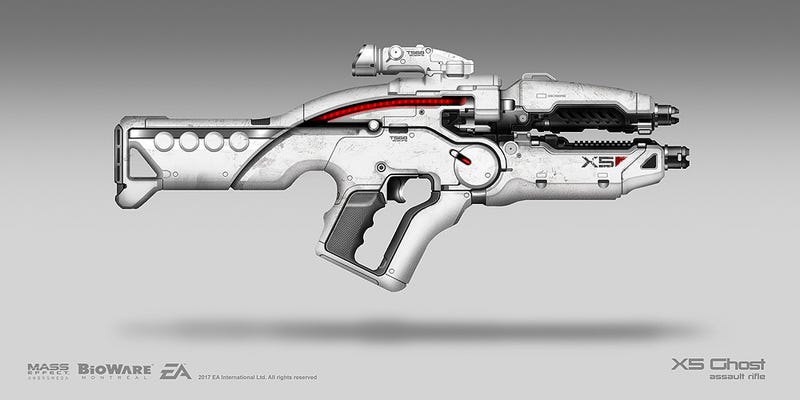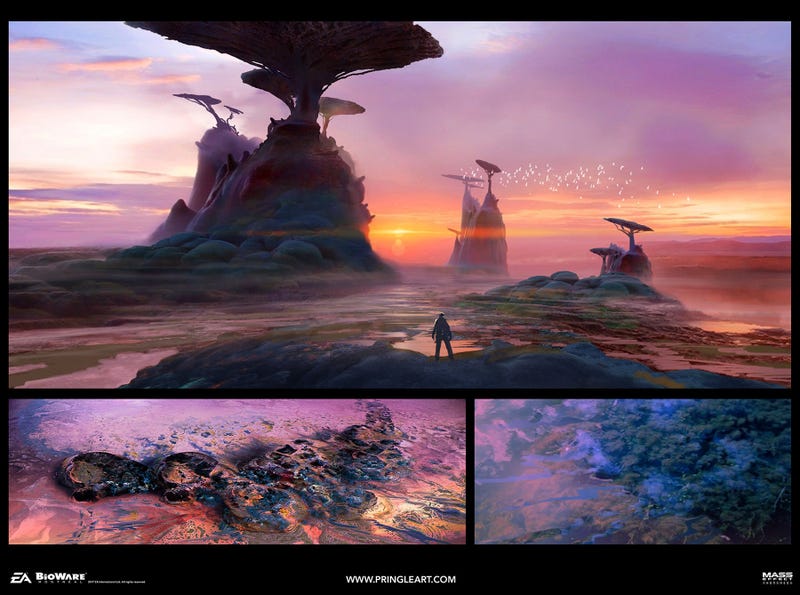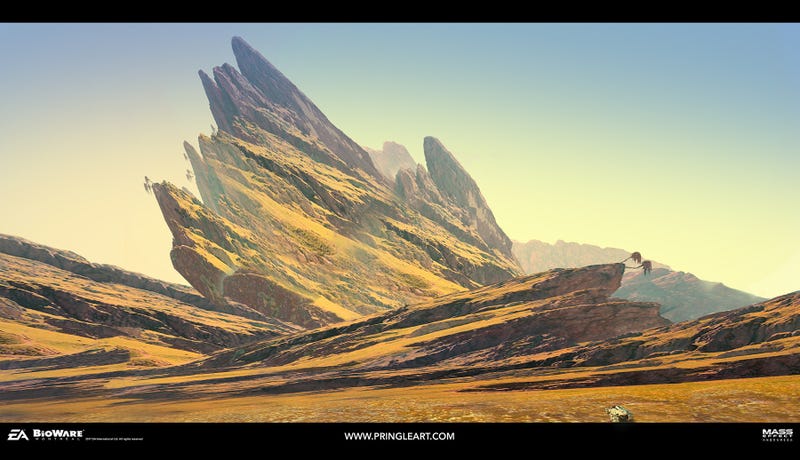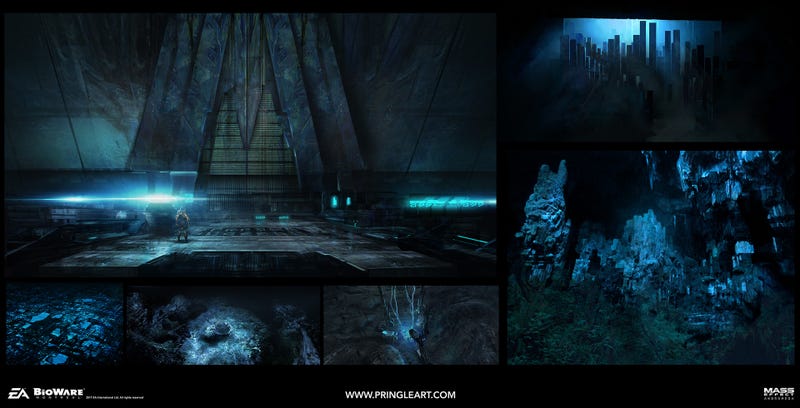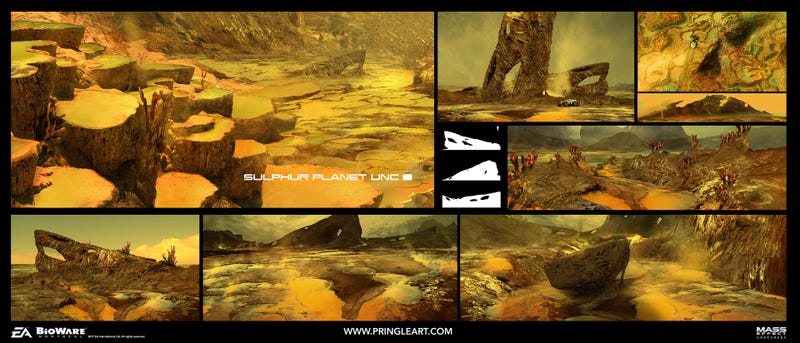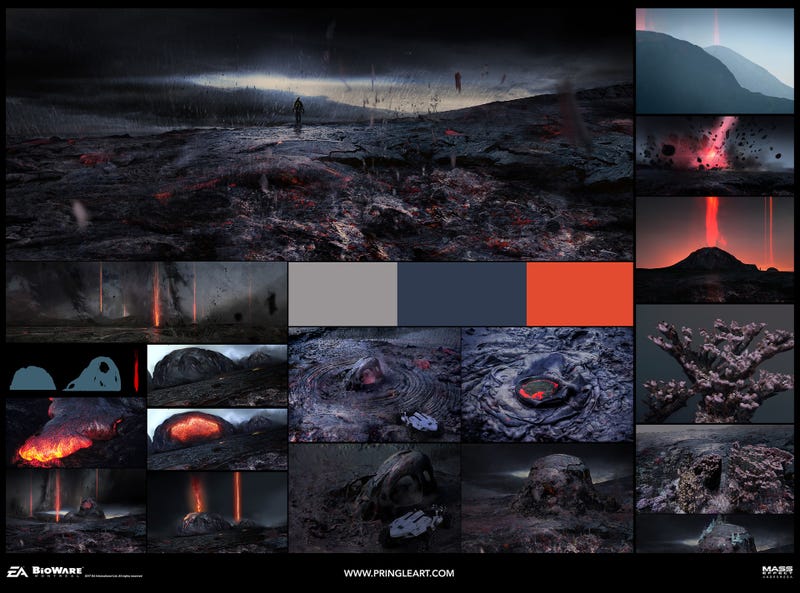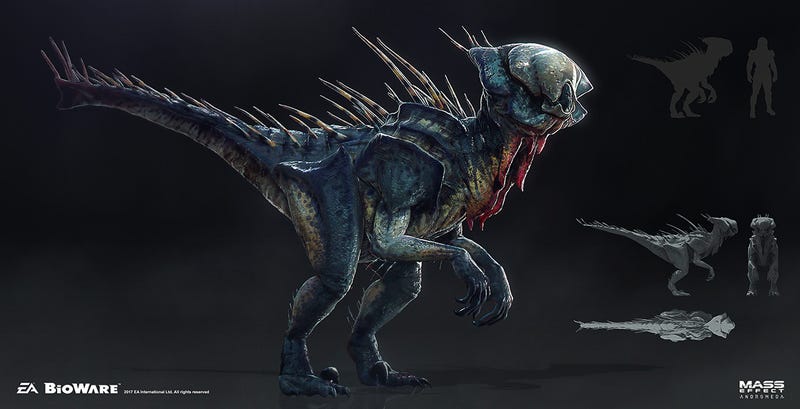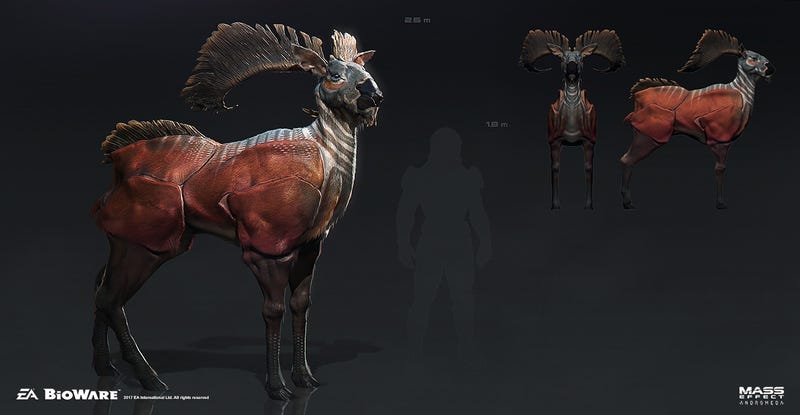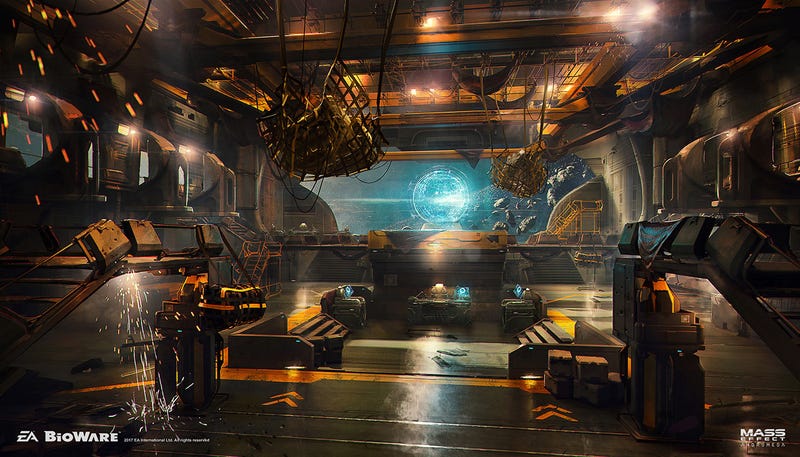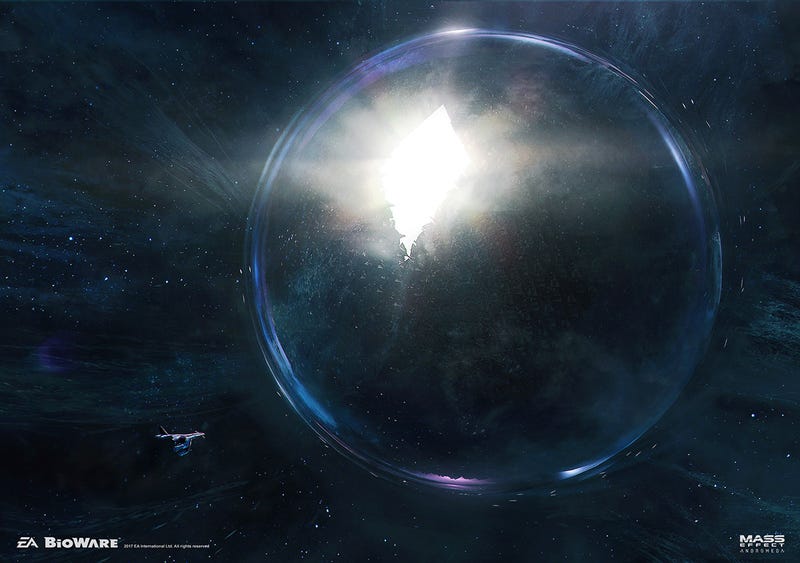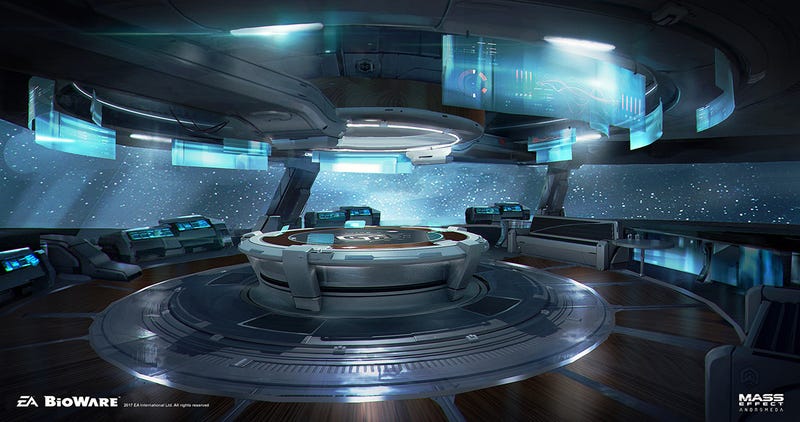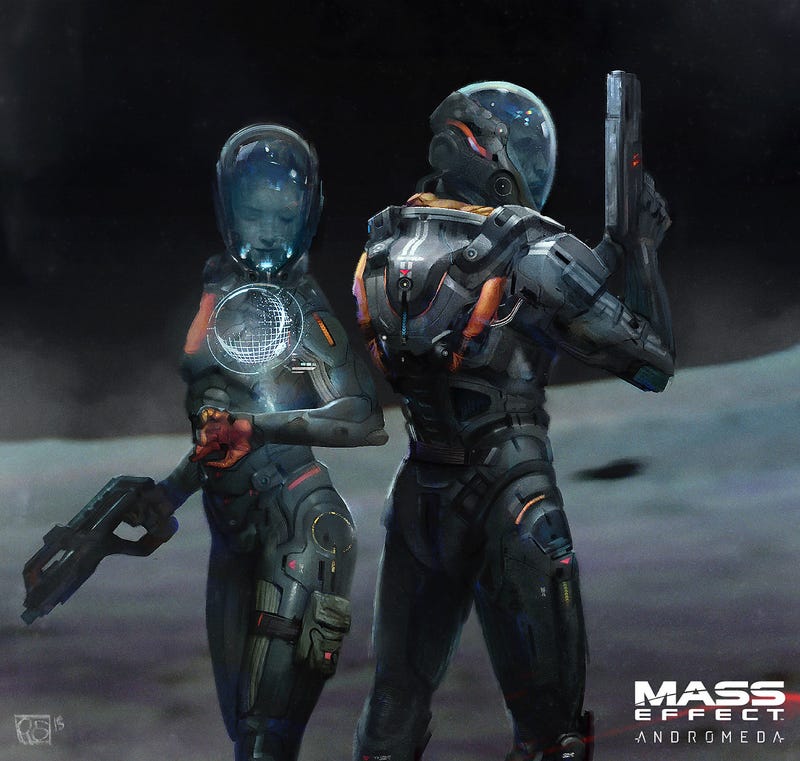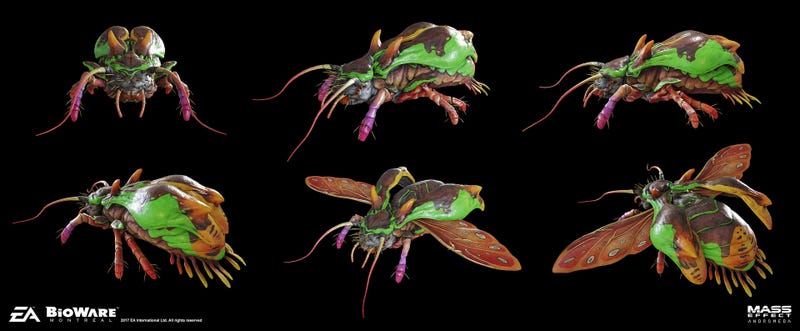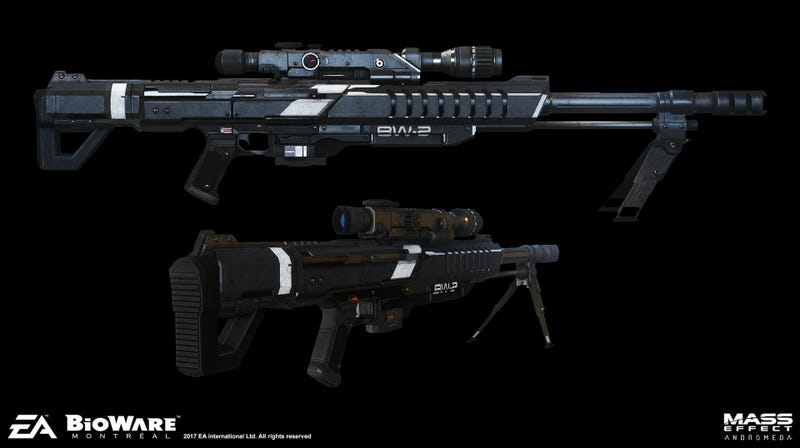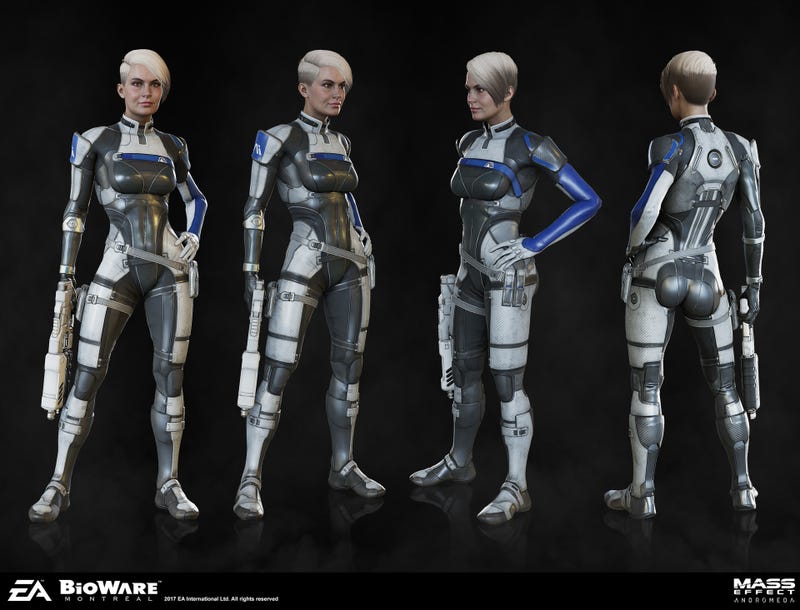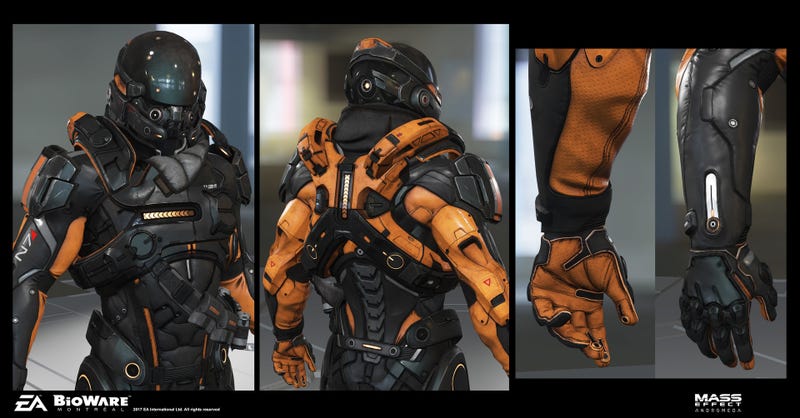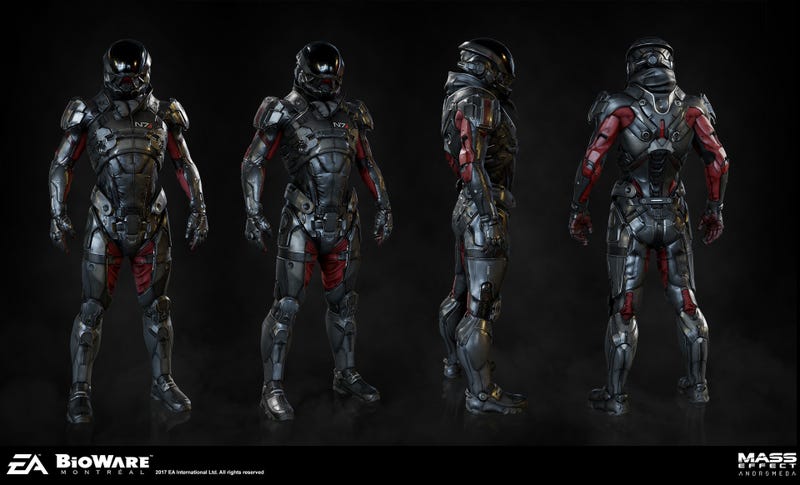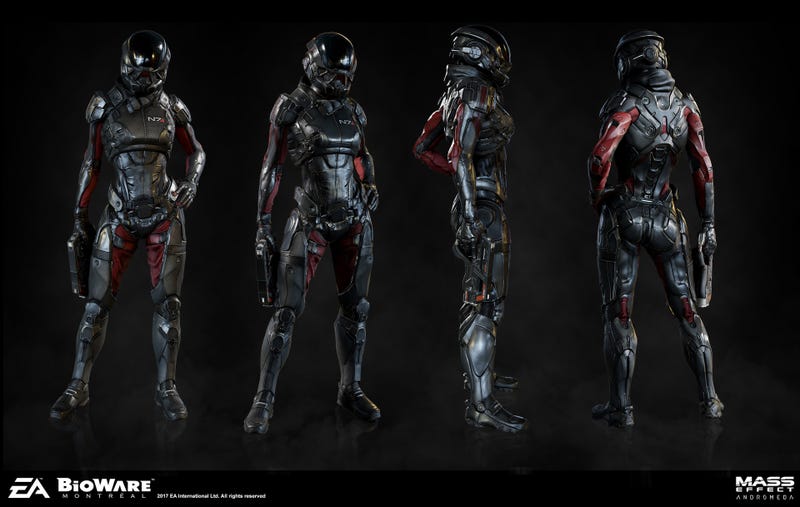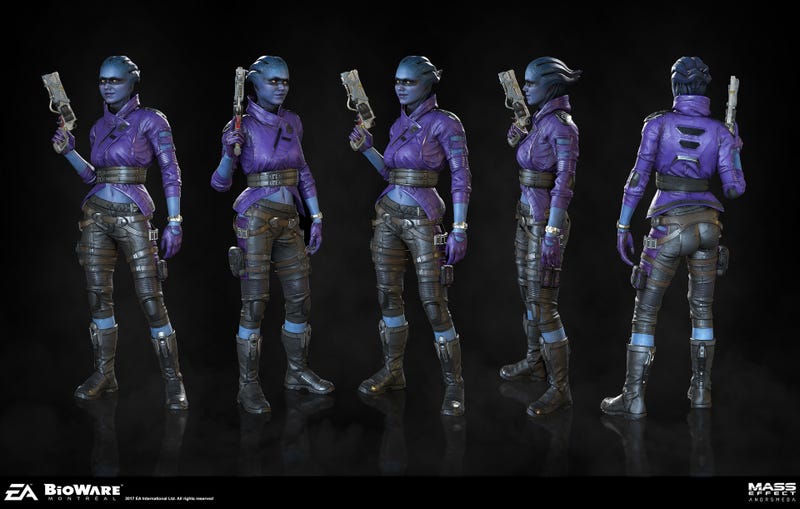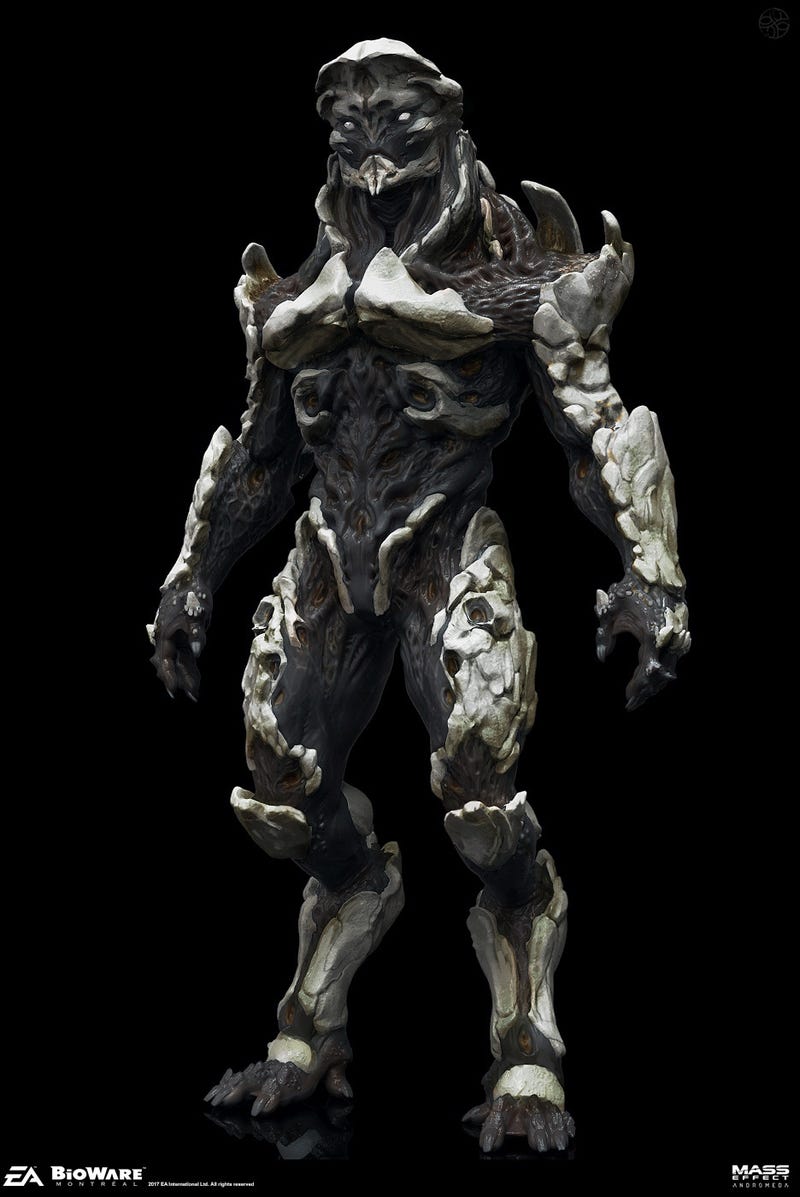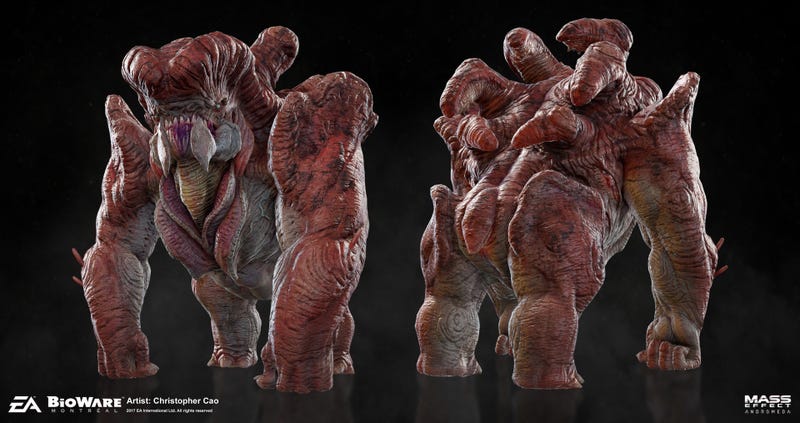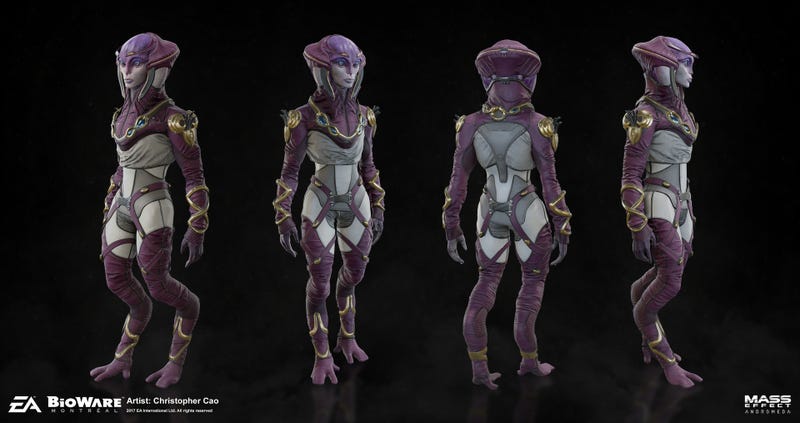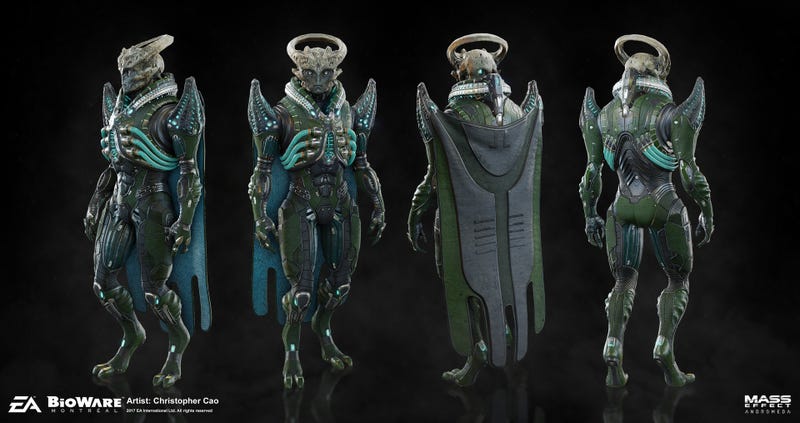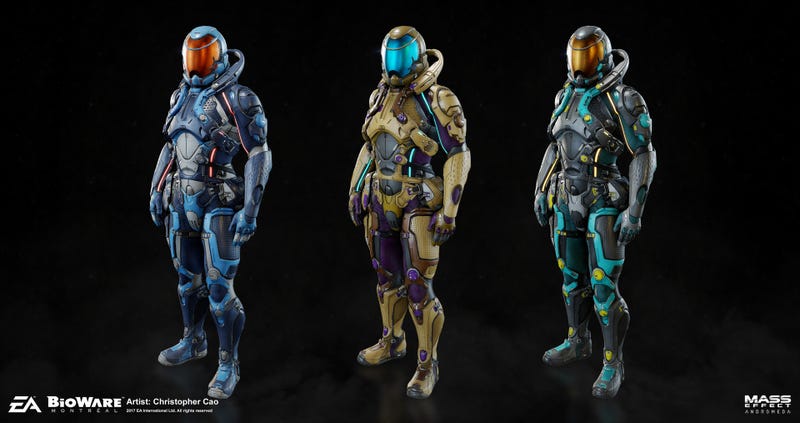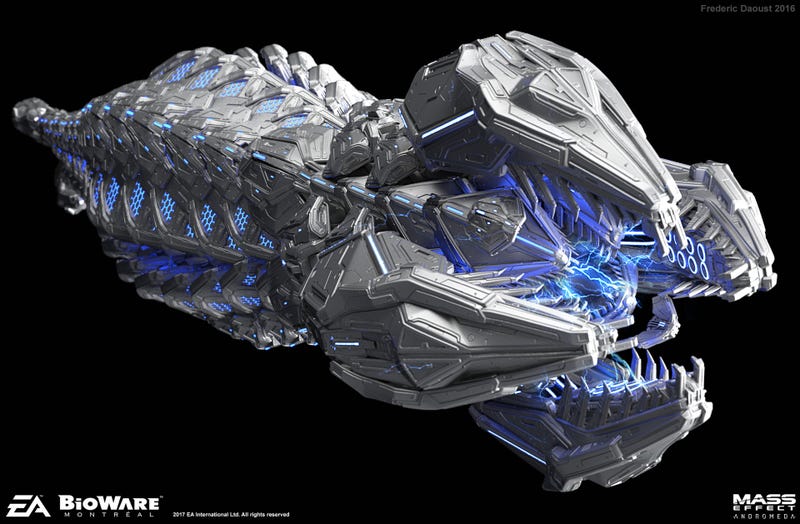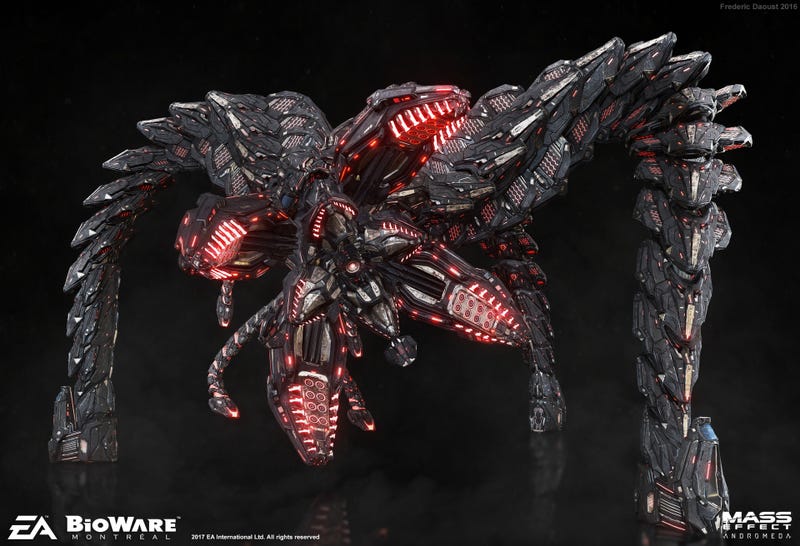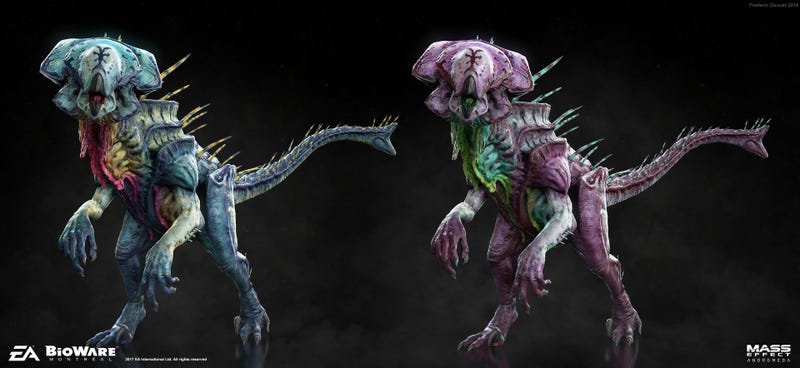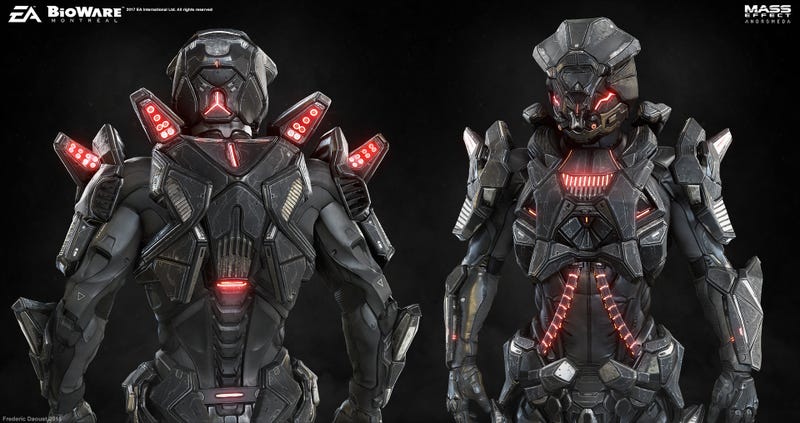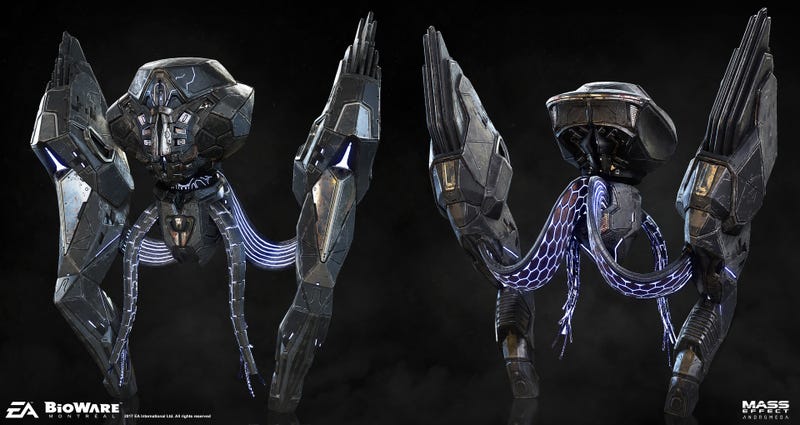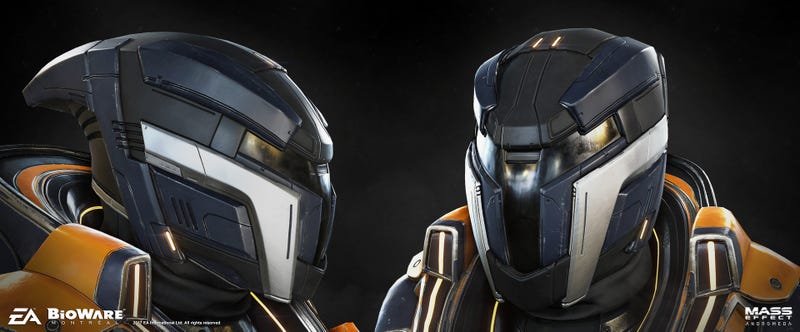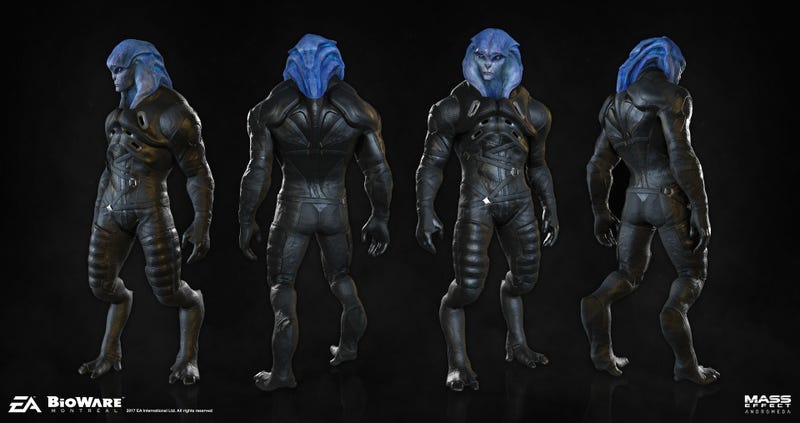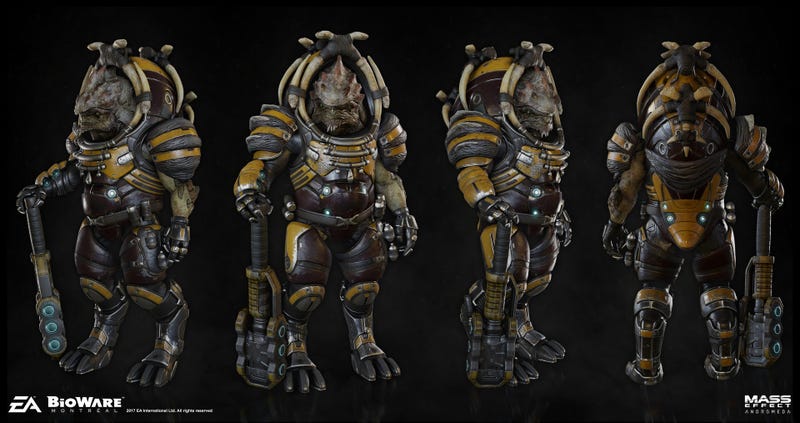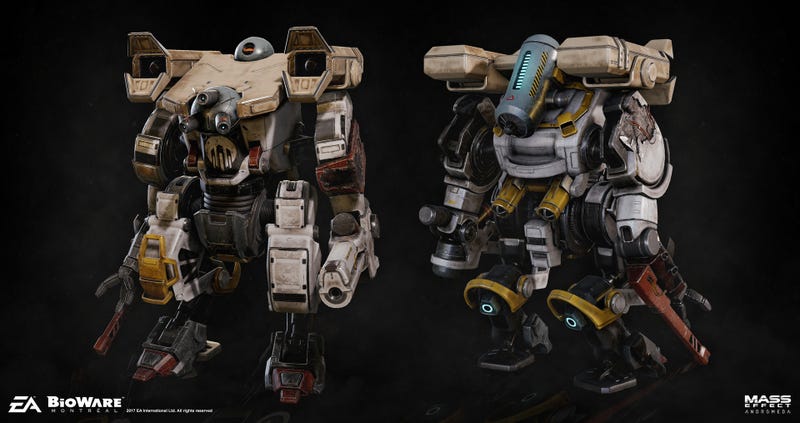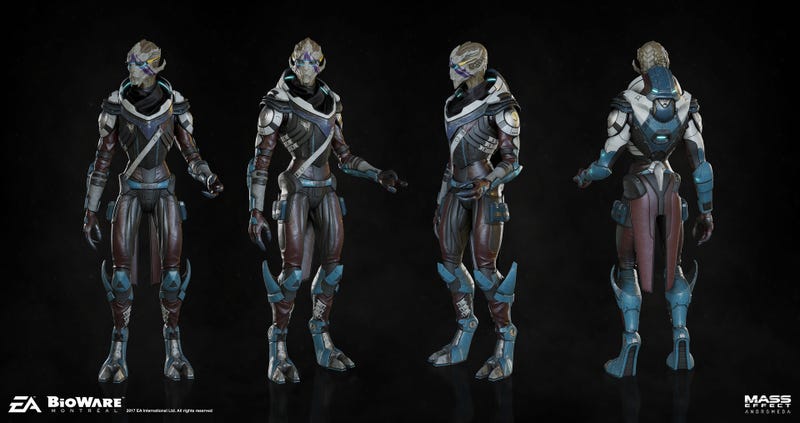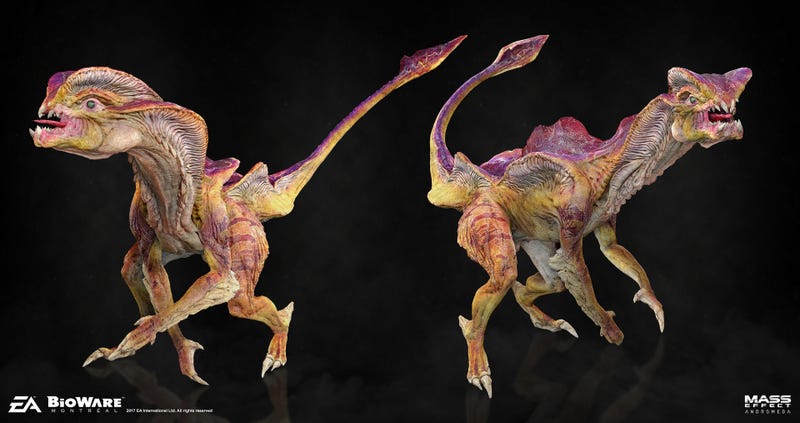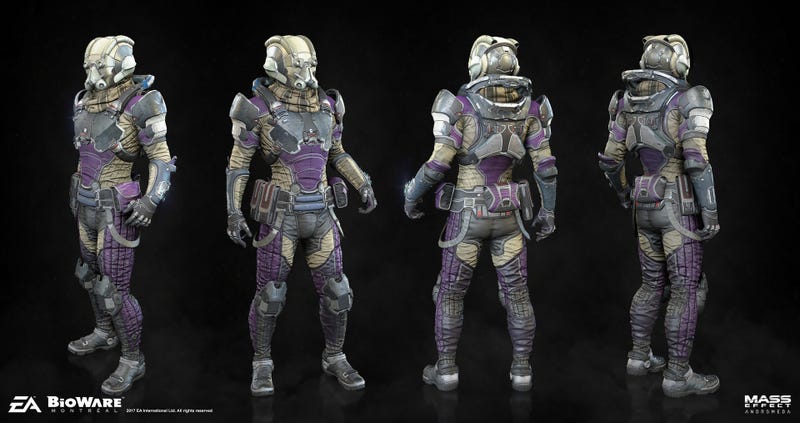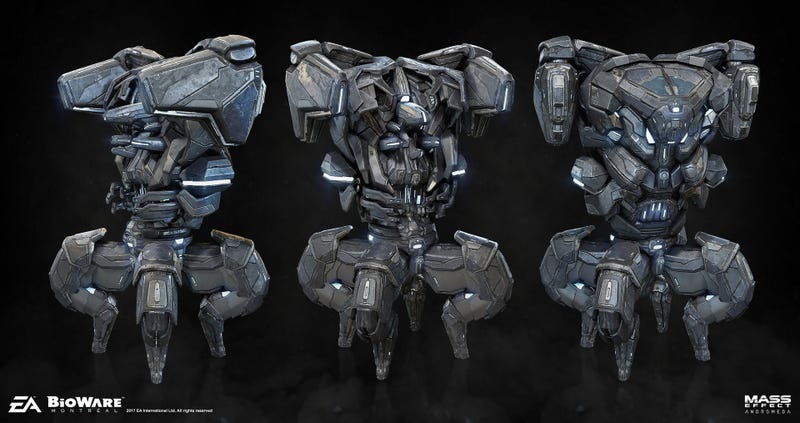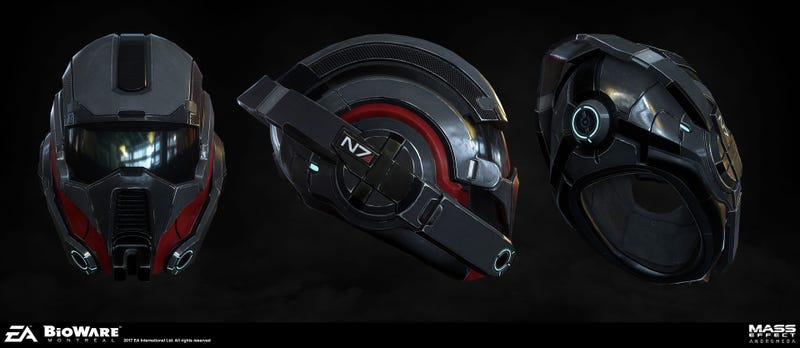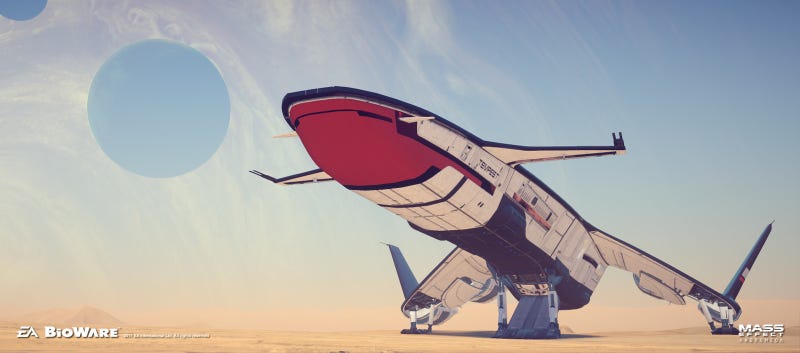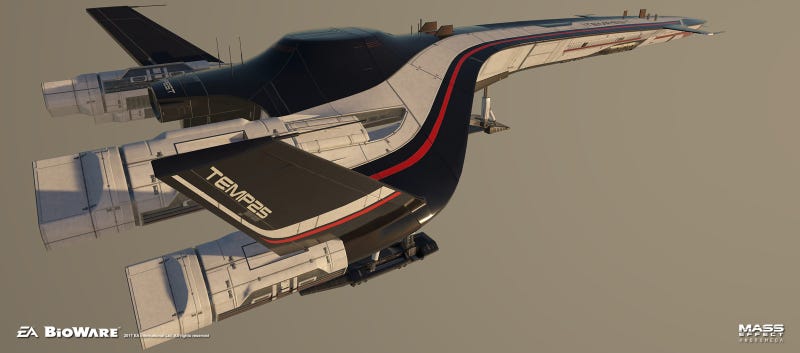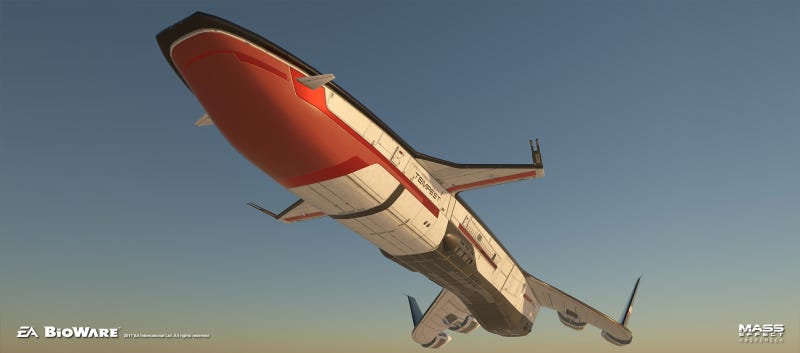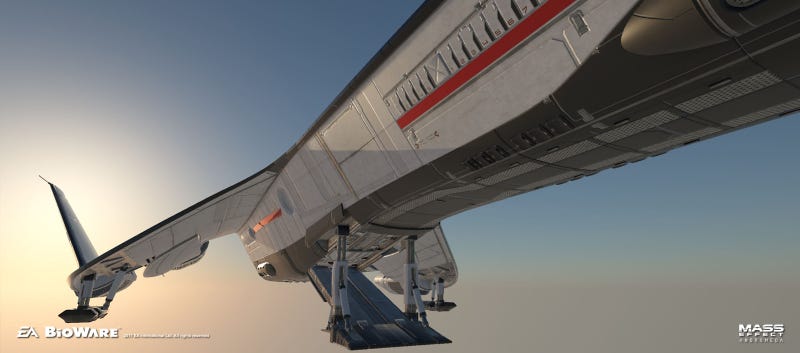 ENVIRONMENT ART
Note that while these have individual credits, obviously not everything in these images (characters, lighting, etc) was the work of the artist credited. Instead, the credit reflects the environment work they were primarily responsible for.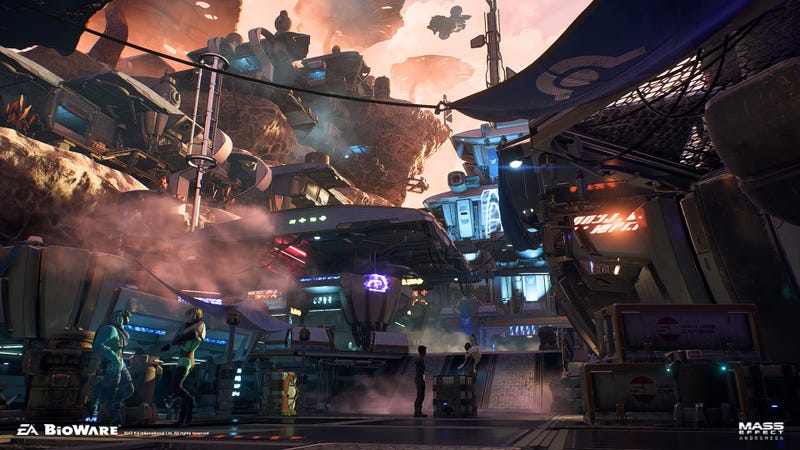 By Paul Haskins, Senior Environment Artist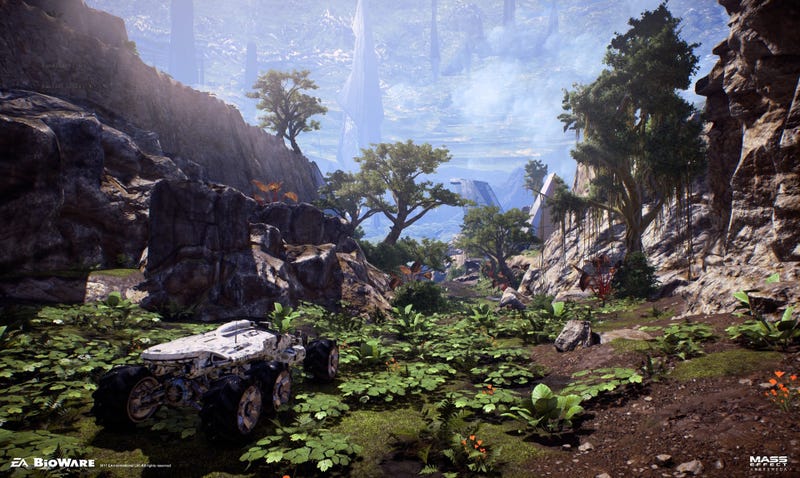 By Eric Wong, Environment Artist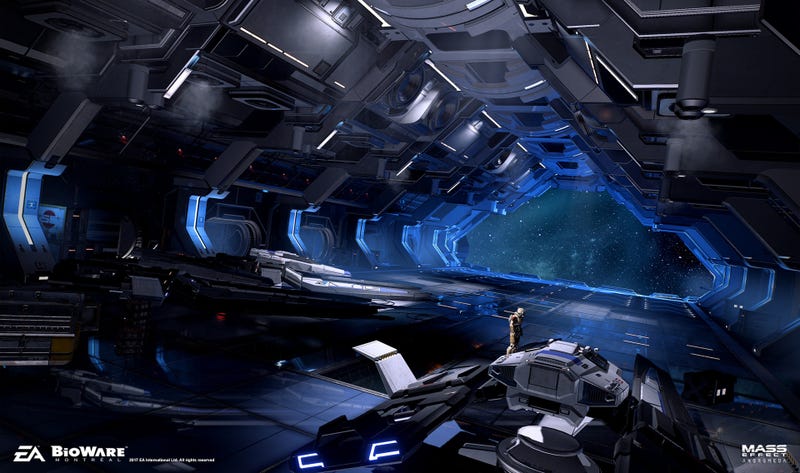 By Alexis Dumas, Senior 3d Environment Artist
By Nicolas Novali, Environment Artist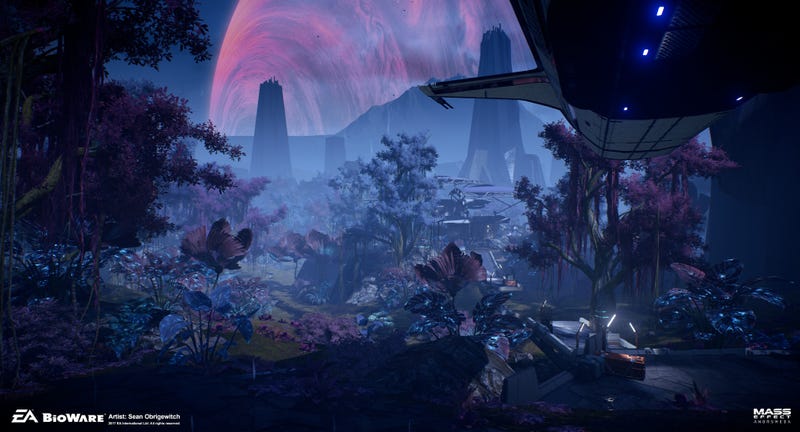 By Sean Obrigewitch, Environment Artist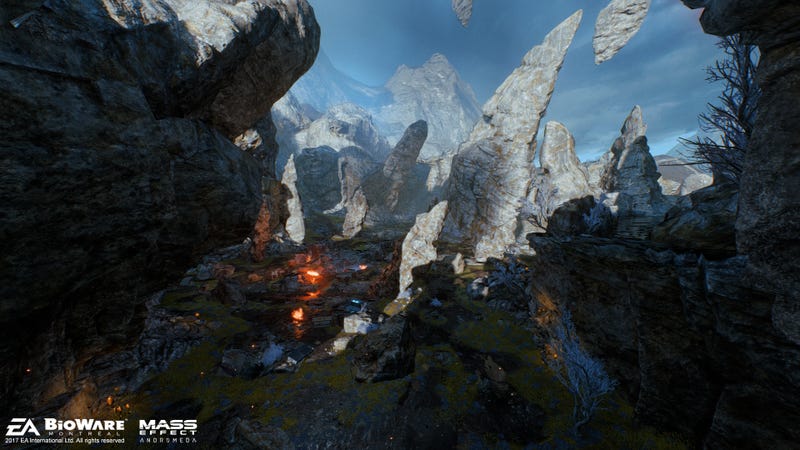 By Vladimir Eskandari, Environment Artist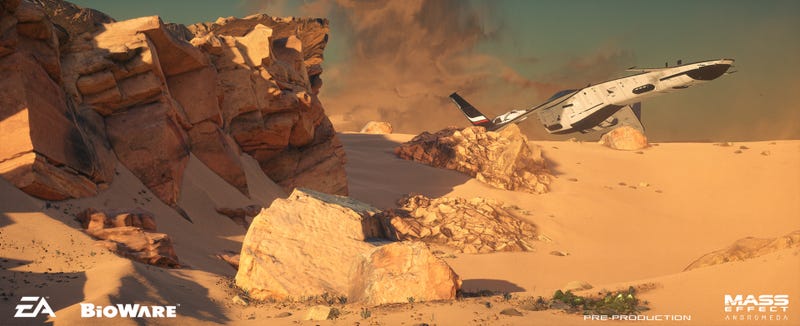 By Michael Havart, Environment Artist
By Taylor Kingston, Environment Artist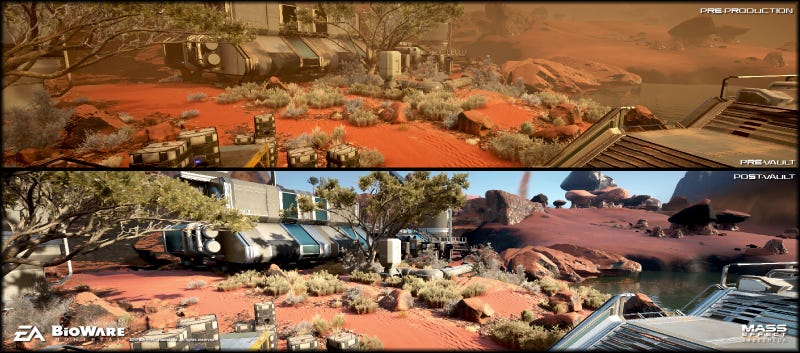 By Scotty Brown, Principal Environment Artist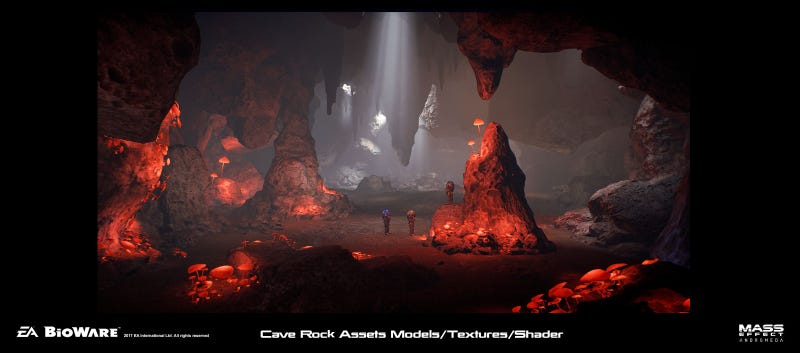 By Christian Clark, Environment Artist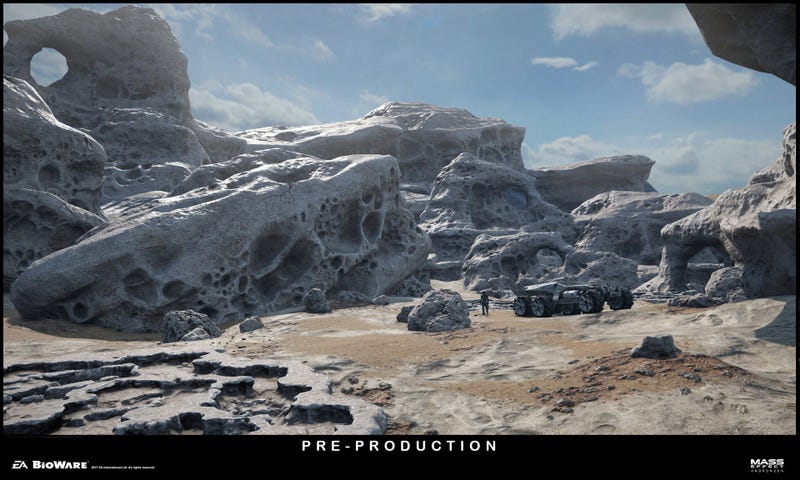 By Robby Lamb, Senior Environment Artist