Indie game favourite Nidhogg will look less abstract in its newly announced 2017 sequel.
Developers Messhoff just revealed the game, titled... Nidhogg II, with a trailer and some PR-provided bullet points:
- Completely overhauled detailed environments and animations

- 10+ levels of fencing goodness. Local and online multiplayer and tournament mode

- Play single-player against a series of AI opponents with occasional special challenge rounds

- New soundtrack featuring music by Mux Mool, Dose One, Daedelus and more!
The developers are promising "The same fast-paced hilarious stabby action you're use to from the first Nidhogg, with more weapons, more music, more levels… and MORE FUN!"
Here's a GIF: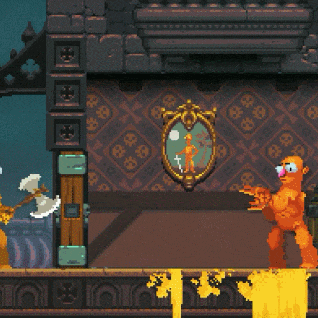 Here's what the first Nidhogg looked like:
And here's your author and the original game's developers in 2011, just for kicks: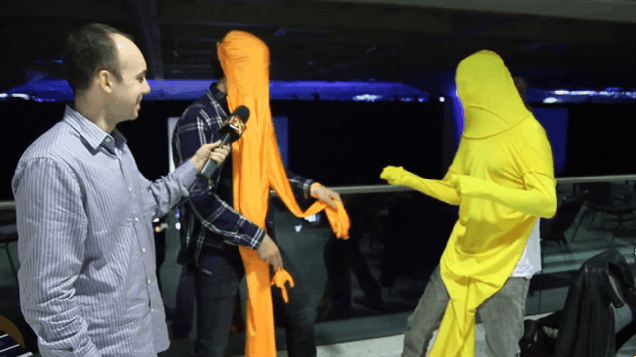 A press release for the new sequel states that Nidhogg II is "coming to PC and maybe some other platforms" next year.