US-based Persona fans won't be dating new waifus and husbandos until next year. Atlus announced today that Persona 5 will be out in North America on February 14, 2017. Meanwhile, there is still no clarity on who is handling the European release, following a split between NIS America (which usually publishes Atlus games in Europe) and Atlus last year.
The new US date is five months after Japan gets the fifth Persona, and it might come as a bummer to North American gamers who hoped to go on cat burglary dates this year. On the plus side, at least now they have plenty of time for FFXV?
Both the PS3 and PS4 versions will be released in North America, as had been announced in the past. The box art looks shit-hot: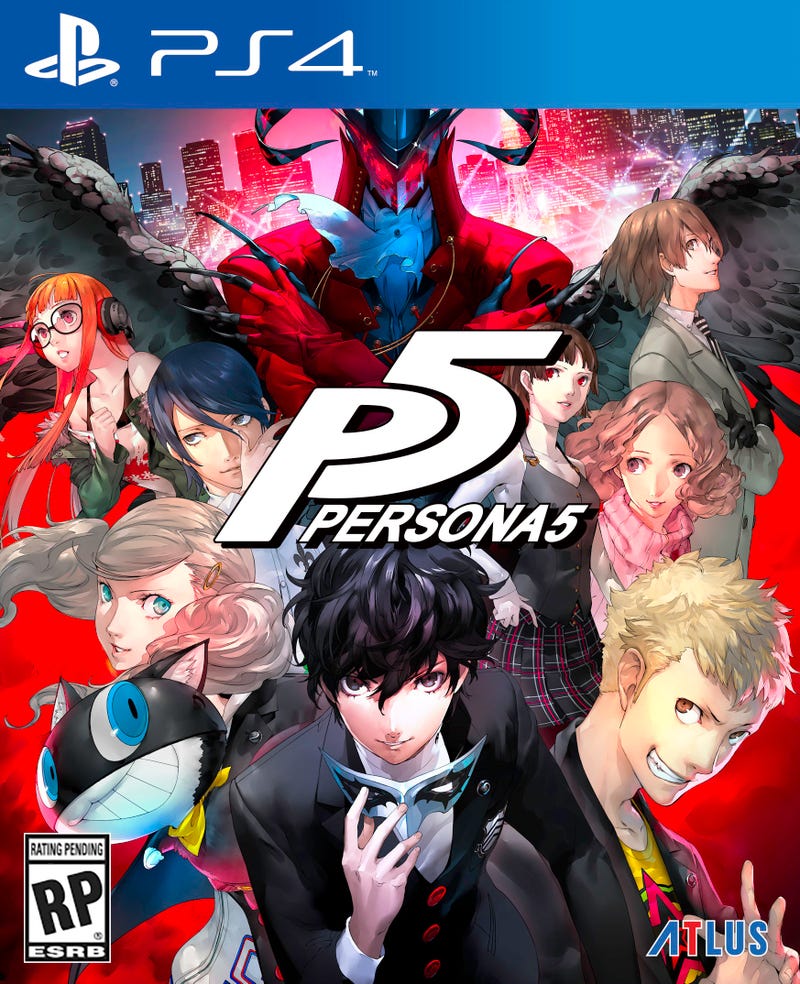 Here's an extract from the Atlus press release announcing the US date:
Persona 5 is a game about the internal and external conflicts of a group of troubled high school students - the protagonist and a collection of compatriots he meets in the game's story - who live dual lives as Phantom Thieves. They have the typically ordinary day-to-day of a Tokyo high schooler: attending class, after-school activities, and part-time jobs. But they also undertake fantastical adventures by using otherworldly powers to enter the hearts of people. Their power comes from the Persona, the Jungian concept of the "self"; the game's heroes realise that society forces people to wear masks to protect their inner vulnerabilities, and by literally ripping off their protective mask and confronting their inner selves do the heroes awaken their inner power, and using it to help those in need. Ultimately, the group of Phantom Thieves seeks to change their day-to-day world to match their perception and see through the masks modern society wears.
We're looking into Persona 5's future in Europe with Sega, the publisher most likely to bring it to our shores. When contacted for comment, an Atlus representative said there was nothing to announce on the European front.
(Happily, for those considering importing, the PS4 is region-free.)