This might be the best Superman fan-fiction I've ever seen. Hell, it's better than most of the Superman stories DC is putting out nowadays.
How do we nominate the Weedhorse69 Saga – created by a Tumblr user by the name of Unpretty – for an Eisner? Because the Imgur post that plays out a text message conversation between Jimmy Olsen and an artist friend deserves the highest awards that comics can give.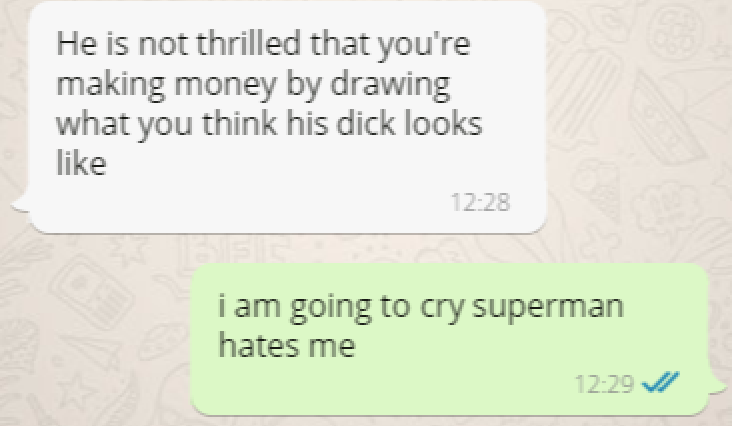 What I love most about this short story is how, like American Alien, it interprets Superman for today. He comes across as chilled out, friendly and well-adjusted. A little square, maybe, but that's in line with how he's been portrayed over the years. I really hope someone on DeviantArt is drawing that Justice League band image. We need to see what J'onn J'onzz on keyboards looks like.