Nexon is making a mobile version of Final Fantasy XI with Square Enix. Today, we get our first peek.
According to Ruliweb (via tipster Sang), the game was shown today at the Nexon Developer Conference in South Korea. Note that the slides are titled Final Fantasy XI Reboot. The announced title is Final Fantasy XI Mobile.
Other titbits gleaned from the presentation include that the game runs on Unreal Engine 4 and is in development for iOS and Android.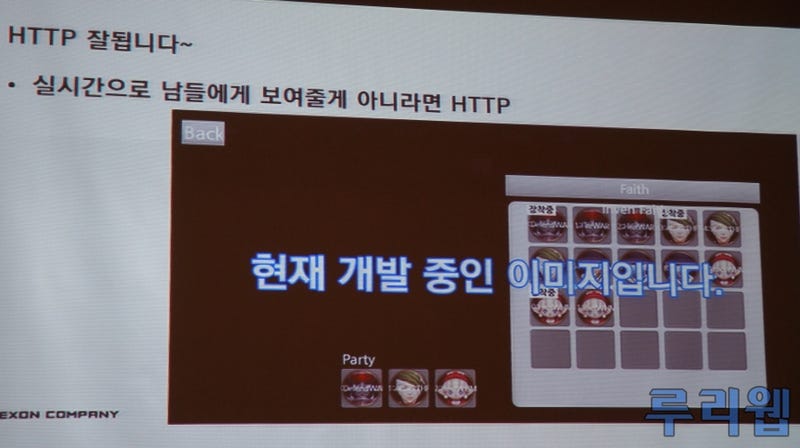 [Image: Ruliweb]
This is under development, obviously.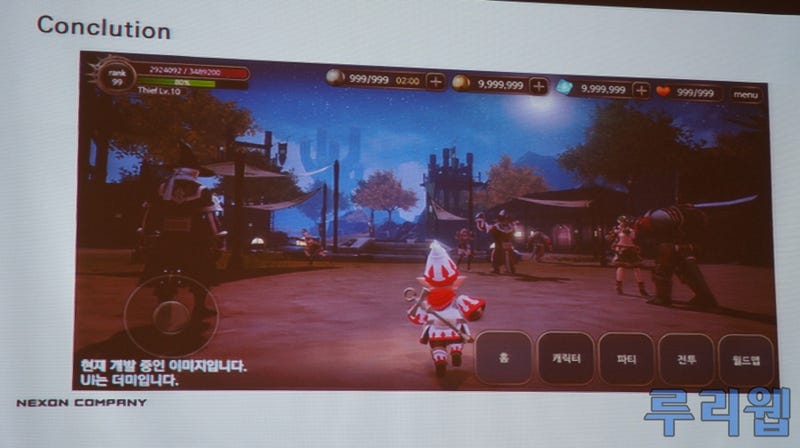 [Image: Ruliweb]
The final UI will most likely be different. As tipster Sang points out, the text says the current UI is simply a placeholder.
As previously announced, the game is slated to be released this year in North America, Europe, Japan, South Korea, and other regions in Asia.