Final Fantasy 15 might be a fantasy based on reality, but making that fantasy is really expensive.
Japanese fashion designer Roen created in-game outfits for the game and even was working on the title back when it was Final Fantasy Versus XIII. As Fashion Press reports, the official site went up yesterday, March 31.
So, how much will a real-world Final Fantasy XV outfit set you back? A lot! The clothes are all made with high quality leathers, denims, and other fabrics, but even then, these are rather pricey.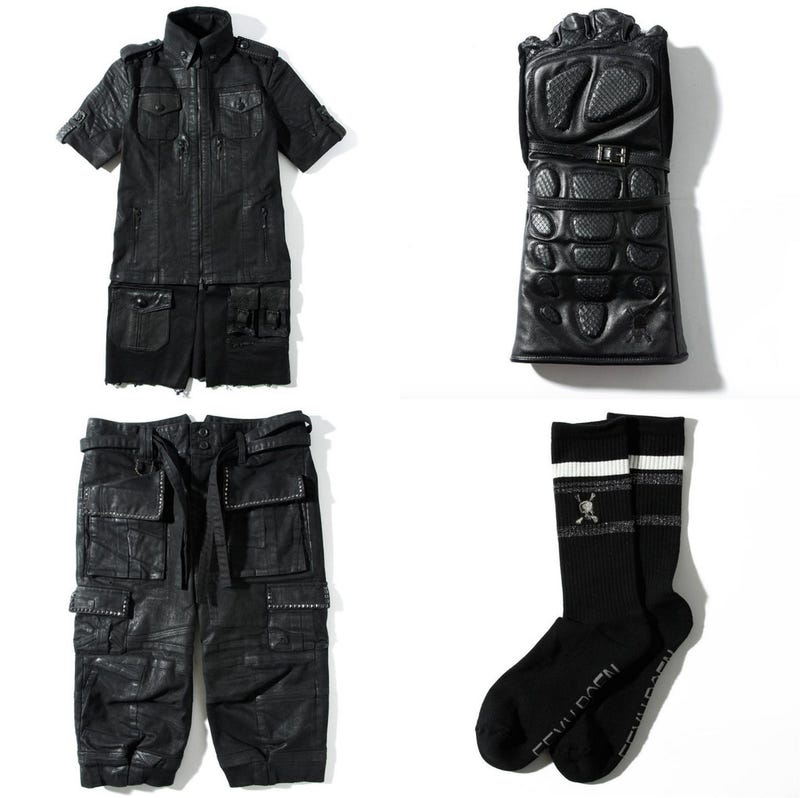 The Noctis Military Blouson Z is 162,000 yen (£1,009). Noctis cropped trousers are 91,800 yen (£572). The Noctis sheepskin gloves are 21,600 yen (£134), while socks are 3,240 yen (£20). Note that these images are not to scale. At least, let's hope they're not.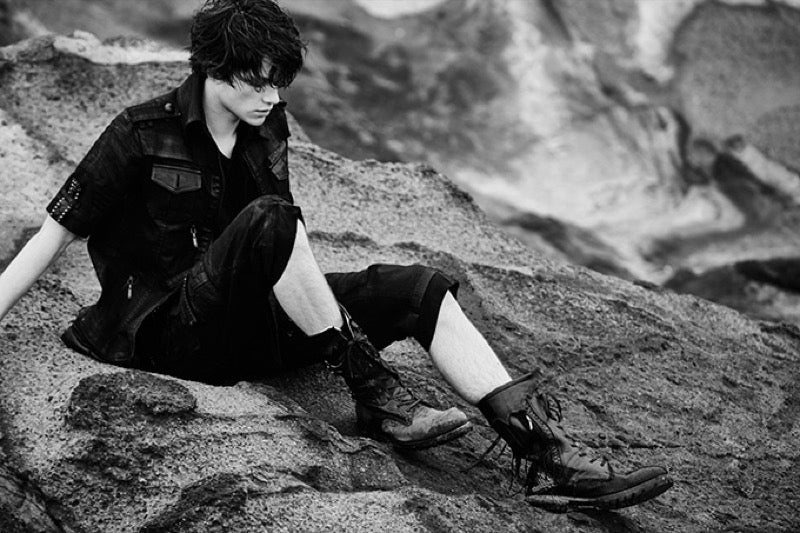 Prompto's clothes (top image) appear to be even more expensive. His leather vest alone is 237,600 yen (£1,481)! His trousers are another 91,800 yen (£572).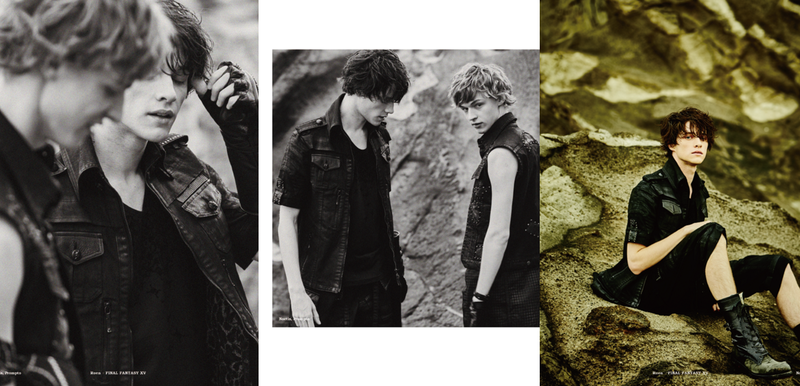 Not exactly ideal clothing for camping, these.
Image credits: Roen