Last night, rapper Lupe Fiasco beat Daigo Umehara in Street Fighter V. The result was unexpected, and some believe, perhaps, staged.
There could be other factors the contributed to this outcome. Maybe Daigo was jet-lagged, maybe he's still not that familiar with Street Fighter V, or maybe he was being polite. Or maybe, you know, Lupe is good.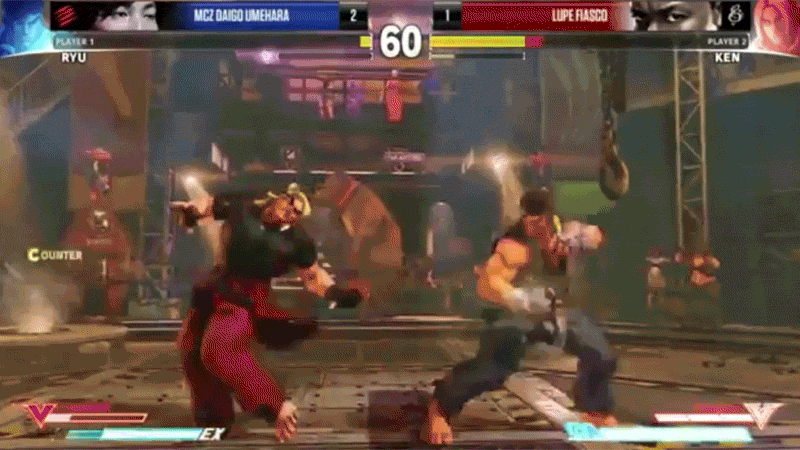 Prior to publication, Kotaku reached out to Alex Verrey at MadCatz and asked if the Lupe fight was staged. Verrey replied, "No sir, it was not! Daigo would never allow such a thing."
(Kotaku also reached out to Capcom and Daigo's spokesperson, but haven't heard back yet.)
Hrm...
Others thought it was the real deal.

[Via EventHubs]
Some weren't sure what to think.

[Via EventHubs]
Then, there are those who just took it for what it was: an exhibition match between a major recording artist and a top-notch professional gamer.

[Via EventHubs]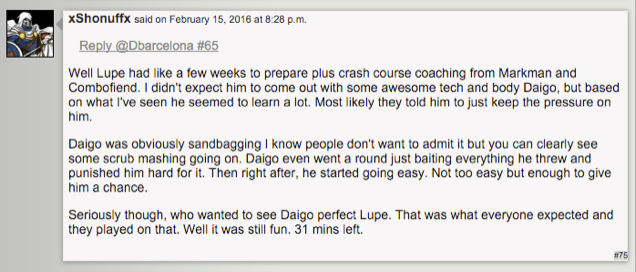 [Via EventHubs]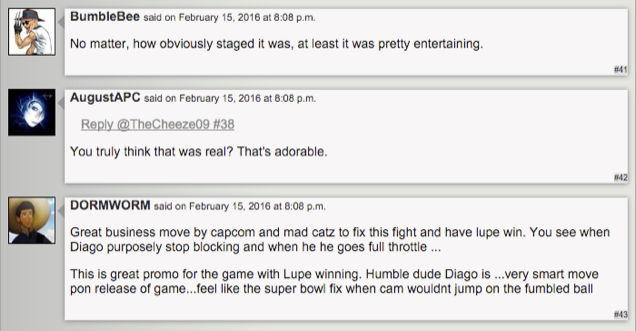 [Via EventHubs]
Some people thought the most important thing is that the fight will help the fighting game community grow even more.
Some real talk:
And finally:
Top GIF via Random Gaming | YouTube