On October 10, Sony released the racing game Driveclub for PlayStation 4. Today, October 28, the game still doesn't work as intended—and Sony still hasn't said a word about refunding the folks who paid £50 for it.
Driveclub's server problems have been well-documented. For the past three weeks, players have found themselves unable to access many of the racing game's features. Though Driveclub does have an offline mode, its biggest selling points involve connecting with and racing against other players. So for 21 days now, the game has been essentially crippled.
Though Sony has been issuing regular updates to try to fix Driveclub's server issues, they're still not out of the woods yet. (Representatives for Sony did not respond when I asked them about potential refunds.)
Just this morning, I asked Fahey to log into the game and see what was up. Here's the message he got: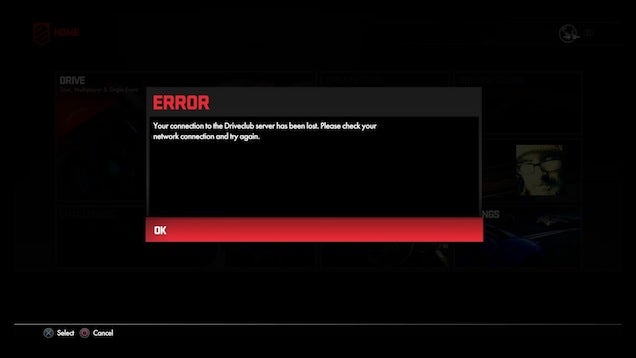 Three weeks! We'll keep you updated as the Driveclub Disaster Watch continues.