Hey, look! A sleek computer with a piece of fruit embossed on it. Contrary to popular belief, there's loads of games to be played on Apple's OS. The best twelve await you below.
FTL is a roguelike about space exploration and where the biggest draw is that you don't know what will happen next. That's a good thing: levels and situations created on the fly mean that nearly every playthrough is memorable. You'll command a crew and do your best to go into deep space: Chances are, you won't survive. But hey, maybe next time you'll do a little better.
A Good Match For: Those who revel in the idea of flying off into the deep recesses of space just to see what they find, and those that love the idea of commandeering a space ship. Also, for those who don't mind chaos. There's a lot of randomness in FTL.
Not a Good Match For: Those who don't like a challenge, as FTL is a particularly difficult game. Also probably not a good match for people who, for some reason, hate space and space travel.
Watch it in action.
Purchase from: Steam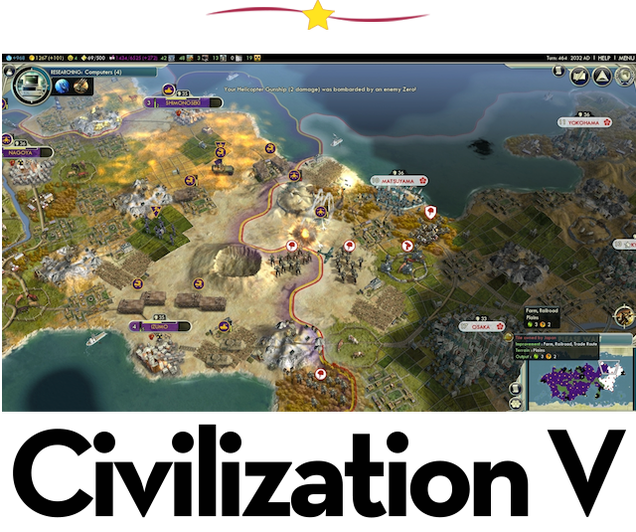 The legendary turn-based strategy series changed things up significantly with Civilization V to make would-be world domination tons more streamlined. Maps are easier to navigate, crucial information flows easier and it's the best-looking entry in the family tree. And now with two terrific expansions in Gods & Kings and Brave New World, Civ V is meatier, more complex, and easier to recommend than ever.
A Good Match for: Event planners. Like a wedding or a milestone birthday party, Civilization V's all about knowing your guests and what they need to have a good time. Of course, those "guests" are rival nations and "a good time" is submitting to the power of your empire.
Not a Good Match For: Those who want the older Civ games. Civilization V is no incremental sequel, and the difference could alienate die-hard fans of the historical franchise.
Read our review of the latest expansion.
Watch it in action.
Purchase from: Steam | Amazon | Game
Sure, there have been other shooters on this list. Shooters where you drive a tank, shooters where you fly a hang glider, shooters where you pilot a giant robot. But if one game about shooting other people belongs on a list of the best PC games, it's
Counter-Strike. Global Offensive has had an interesting run on Steam, evolving from a first draft that left many longtime CS players disappointed to a robust, fine-tuned shooter that is constantly being tweaked, updated, and improved. It's a game that you can play for a few minutes a week or for several hours a day, and you'll always get something out of it. There will always be another match to play, always another team to take on, always another bomb to defuse or hostage to rescue.
A Good Match For: The competitive, the precise, those who like a challenge. Anyone who wants to feel like the time they invest in getting good at a game won't be undone by a new sequel next year.
Not A Good Match For: The timid, the shy, the uncoordinated. Counter-Strike is a famously punishing game, and you'll need to build up some solid skills to feel like you're not dragging your team down.
Watch it in action.
Read our feature on the game's ongoing development.
Purchase From: Steam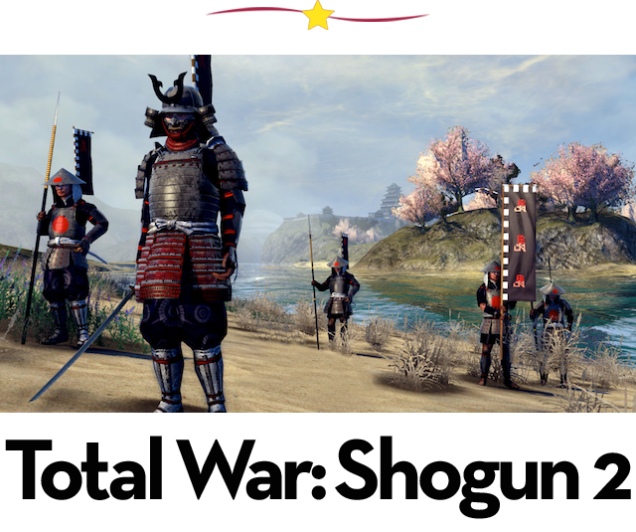 You can almost hear the battle cries and smell the gunpowder in what is arguably Creative Assembly's finest strategy game, which gives players the goal of ascending to supreme military domination against rival feudal lords. Improvements in AI behavior and the introduction of skills allocation let you be a more flexible commander than in previous
Total War games.
A Good Match For: Akira Kurosawa fans. Some of the Japanese director's best dramas took place in Japan's feudal period, and this Total War game gives a big-picture view of the kinds of conflicts that daimyo and samurai soldiers experienced. Everything about Shogun 2—from the artwork to the soundtrack to the overarching gameplay goals—puts you inside a living history lesson.
Not a Good Match For: Fans of Creative Assembly's more ambitious projects. Unlike Empire or Rome, which let you build an empire spanning continents against vastly different foes, Shogun is fairly limited in its scale.
Read our review of the game's last expansion.
Watch it in action.
Purchase from: Steam | Mac App Store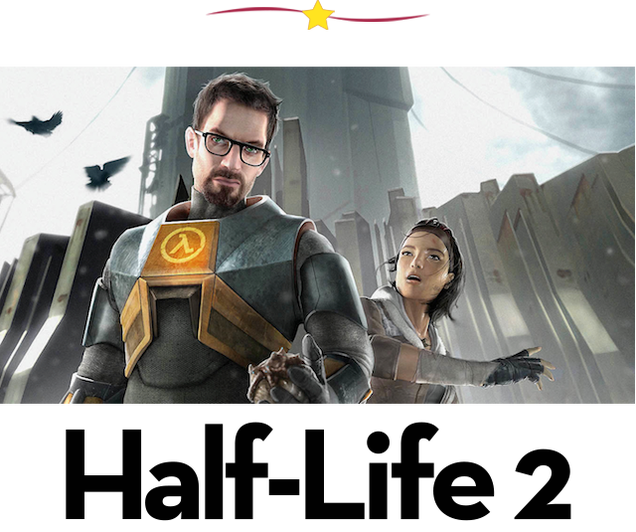 Gordon Freeman's second FPS foray often gets name-checked as one of the best games of all time and with good reason. Half-Life 2's 2004 release marks the moment that first-person games took their first steps towards subtlety, with character development getting as much of an upgrade as the graphics and gameplay.
A Good Match For: Method actors. The crowbar-wielding theoretical physicist you play as never talks but the characters and environment surrounding him do such a good job of telling you about the world and Gordon that you lose yourself in the character.
Not a Good Match For: Those who want a done-in-one experience. All the Half-Life games weave together to tell a larger story and they're all so good that there's no way you'll be able to walk away from City 17 and the world surrounding it. Luckily, you can get them the titles on Valve's Steam service, in either the Orange Box—which also contains the excellent Portal—or in the Half-Life Complete bundle.
Watch it in action.
Purchase from: Steam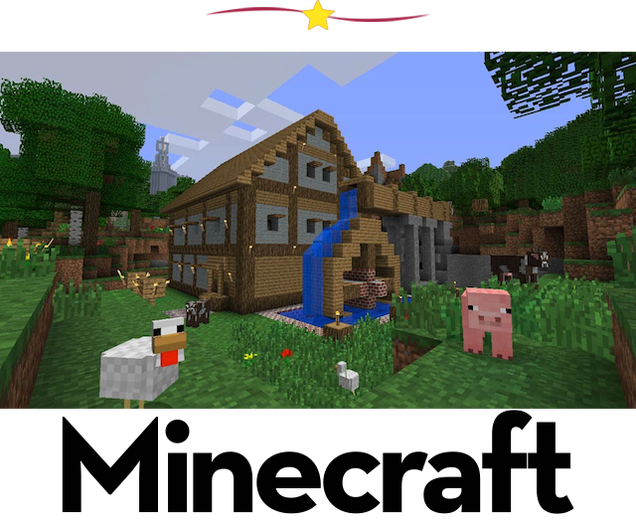 The best way to explain Minecraft's success is to see it as tapping into humanity's need to build huge outlandish structures. Indie designer Markus Persson's hit title has let people recreate everything from the Death Star to retro video game levels, while also providing a survival adventure mechanic to keep things interesting.
A Good Match for: Frustrated urban planners. Aside from the dodging the game's monstrous green Creepers, all you need to build your Tower of Babel is patience and time.
Not a Good Match For: Those who want hi-res graphics. Part of Minecraft's charm is in its blown-out pixellated aesthetics so, if you prefer a steady diet of Unreal Engine-powered content, pass up Mojang's sandbox phenomenon.
Watch it in action.
Purchase from: Mojang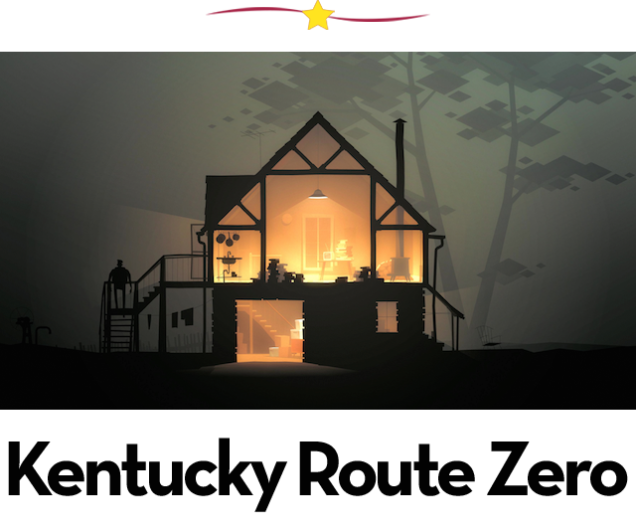 Just a man and a dog, looking to make a delivery. That's how it all begins, anyway. But Kentucky Route Zero quickly becomes a mystical adventure through a land left behind by time, an odyssey in magical realism that feels grand and mysterious in a way that very, very few modern video games can muster. It's not like anything you've ever played, and for that alone, you should play it.
A Good Match For: Anyone looking for something different. Those who still believe there's magic hidden somewhere off the interstate.
Not A Good Match For: Those looking for a bunch of complex game mechanics—Kentucky Route Zero is a point-and-click adventure game, and a fairly simple one at that. Also, not for those who want closure—the five-act series is only on act three, and there tends to be a long wait between chapters.
Watch a video about why the game is great.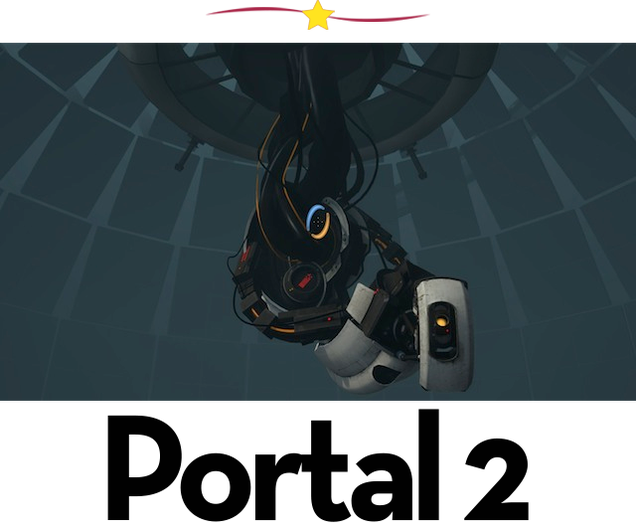 Call it the Superman 2 or Empire Strikes Back of video games. Valve's follow-up to a classic improves on the humor, characterisation and puzzle-solving of its predecessor to deliver a tight, focused experience full of poignancy and humor.
A Good Match for: Comedy lovers. The voicework alone—performed in stellar fashion by Stephen Merchant and Ellen McLain—will make you laugh out loud but the brain-teasing puzzles and embedded gags keep the chuckles coming even when everything else in the game goes quiet.
Not a Good Match For: Mediocrity fans. People who argue with Portal 2's greatness are like folks complaining that diamonds came from dirt. Their argument is invalid.
Read our review.
Watch it in action.
Purchase from: Steam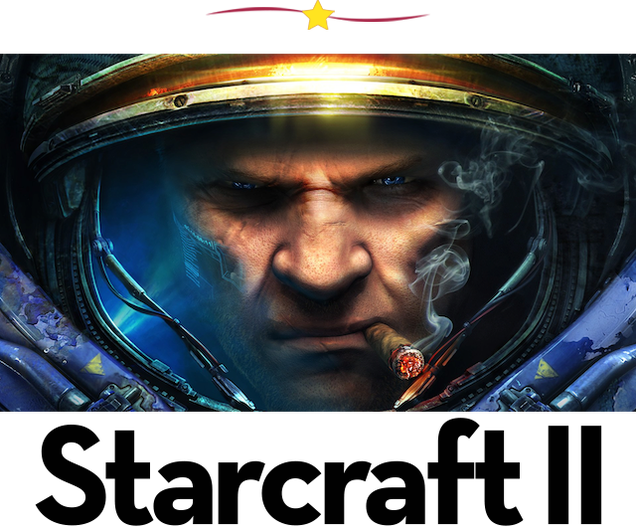 It's one of very few video games that can be called a national obsession. Elite players of Blizzard's real-time strategy sequel can out-earn corporate middlemen in China or Korea, but the sci-fi conflict simulator's most significant currency is the devotion from millions all over the world.
A Good Match for: Jugglers. Succeeding in StarCraft II means waging war on multiple fronts as you keep an eye on resources, deployment, defense and offense in skirmishes where you can be overrun in an instant.
Not a Good Match For: Those hoping for a gentle introduction. New participants to the Starcraft multiplayer experience will get chewed up as they learn the strengths and weaknesses of the Zerg, Protoss and Terran factions.
Read our review of the latest expansion.
Watch it in action.
Purchase from: Amazon
A terrifying game that takes hundreds of hours to learn, Dota 2 is capable of both making unable to stop playing and leaving you wanting to quit games forever. Players compete in teams of five against each other, doing their best to march gremlin-like creeps to the enemy's base in order to destroy a large structure called an ancient. It sounds simple, but Dota 2 may be one of the most intense games you'll ever play.
A Good Match For: Competitive folks who don't mind putting in a couple hundred hours to learn the game. Dota is a tough game to learn, but the pay-off is super rewarding. Dota 2 can easily take up all your time, if you want it to.
Not A Good Match For: The faint of heart. Dota takes time and dedication, and the playerbase can be offputting for some—since matches take so long and the game is so difficult to learn, things easily get heated.
Watch a tournament match in action.
Read our impressions after 63 and 93 hours.
Download From: Steam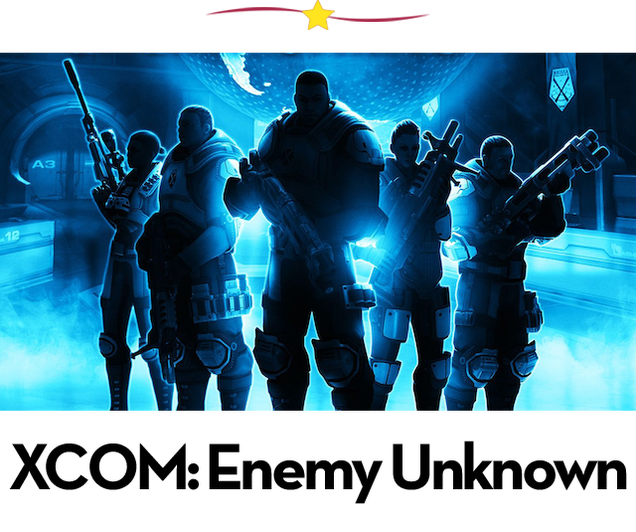 Our game of the year for 2012, XCOM: Enemy Unknown may be well known thanks to the rare success of a turn-based strategy game on consoles. But XCOM's true home is the PC, and Enemy Unknown honors its heritage with dramatic tension and decision-making that truly feels consequential. Tasked with repelling an alien invasion of earth, some of your most precipitous choices take place away from the battlefield, in choosing what weapons systems to fund, which country to rescue from an alien incursion, and which ally you simply cannot help. XCOM: Enemy Unknown is also a rarity in that it features both a compelling story and near endless replayability. In 2013, Firaxis added Enemy Within, a sizable expansion that adds a ton of new abilities, enemies, maps and challenges to an already substantial game.
A Good Match for: Gamers who love a good challenge and have a good imagination, to support the overall context with their own emergent narrative. The investment in individual soldiers becomes nearly emotional, and losing them in battle can be agonizing. A good does of patience and perspective is needed, too. You will not win every match. Everyone will not stay in the alliance. Sometimes, you'll feel set up to fail. You can still prevail in the end.
Not a Good Match For: Those looking for fast-paced action, or who expect to grind their way to overwhelming victory on the battlefield. The game often throws more at you than you can handle with headlong force. Thinking about your next move is where the gameplay is, more than making it, and XCOM really connects your battlefield choices back to ones you made at HQ. "Why didn't I research plasma weapons?!"
Read our review and our review of the latest expansion.
Watch it in action.