There's a new Pokémon project in the works. More details will be revealed in a "big announcement" next week.
So yes, this is an announcement of an announcement, with the teaser site saying, "This summer, details of a stunning new project from Pokémon will be announced". The teaser site specifically states, "shougeki no shin purojekuto" (衝撃の新プロジェクト) with "shougeki" (衝撃) meaning "shocking" or "stunning" and "shin" (新) referring to "new."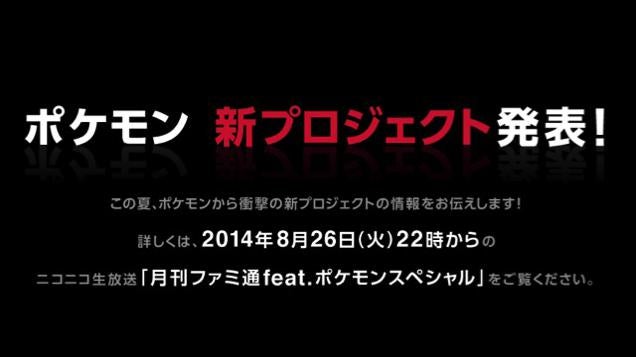 The NicoNico broadcast page also calls this a "big announcement." Of course, this could simply be hype, but let's hope it's more than just that.
Pokémon Company honcho Tsunekazu Ishihara is set to appear as are voice actors Nobuhiko Okamoto and Aoi Yuki. There will also be yet unnamed guests appearing. Fashion model Ayana Tsubaki and Famitsu's Bunbun Maru will host the August 26 broadcast on NicoNico.
衝撃の新プロジェクト [Official Site]
Photo: TV Tokyo