One day, this will all end. All of it. Even Tokyo's geek center, Akihabara. But what will that day look like? Perhaps, something like this.
Tumblr site Little Treasures, which often posts composite and digitally altered pics, recently uploaded these two images. Both were titled, "Akihabara."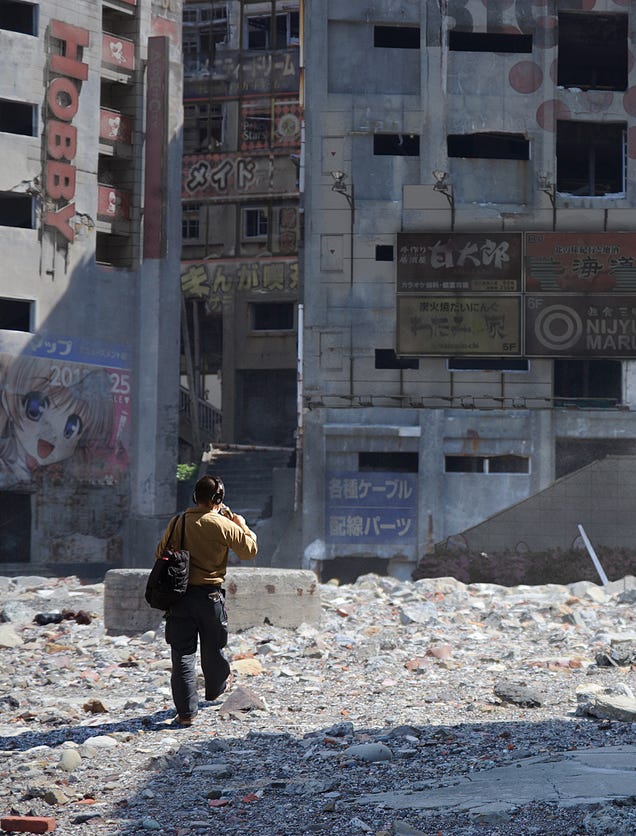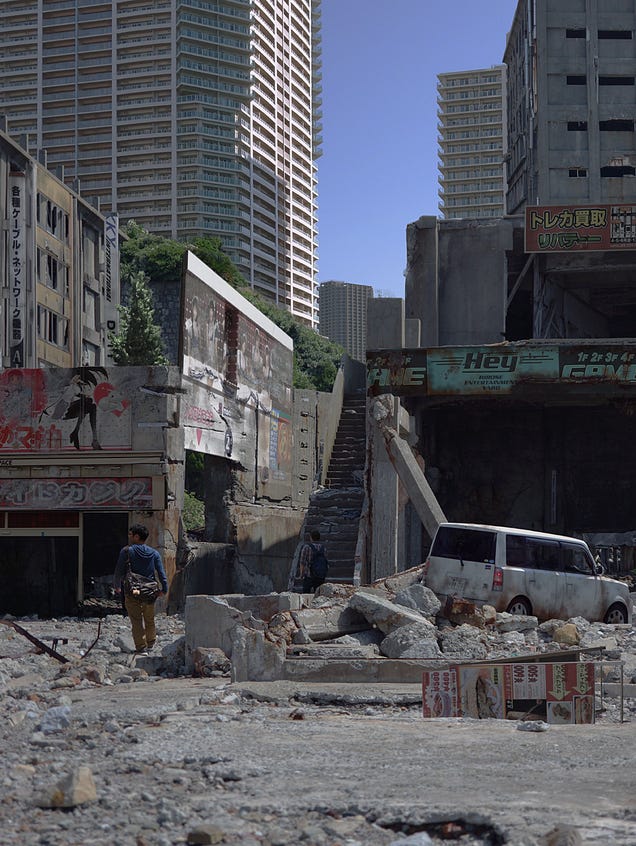 Fantastic. It's like something out of Akira.
Here you can see a before and after comparison for Tokyo Station.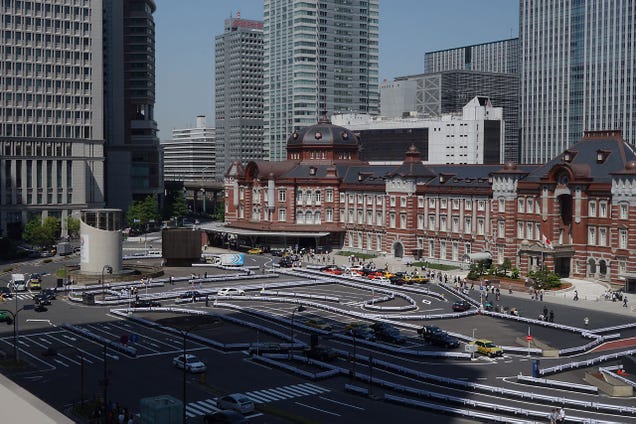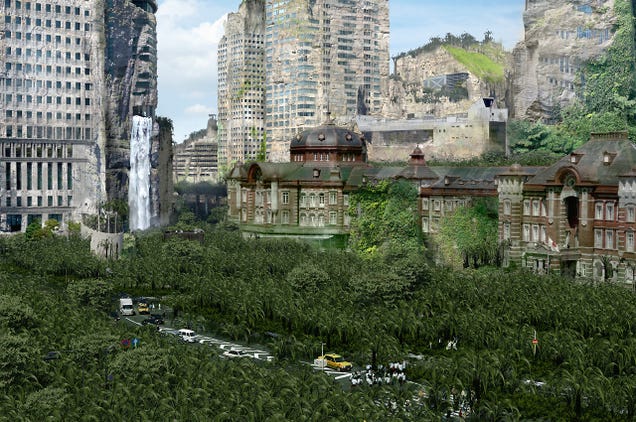 Akihabara [Little Treasures]