Snowpiercer, it seems, is fantastic. The movie debuted in South Korea last summer and opened at the Edinburgh International Film Festival on Sunday. Before filming started, the cast and crew held a traditional ritual with pig's head—but with a slight twist. A digital twist.
Note: This article contains imagery some readers might find objectionable.
In South Korea, the gosa ceremony is held with a severed swine head and is supposed to ward off misfortune and bring good luck. Wads of money are stuffed in the pig's mouth, and after the ceremony is over, people eat the pig's head, have red-bean rice cake, and drink alcohol.
Korea JoongAng Daily reports that the ceremony used to be performed when people moved into a new house or purchased a new car, but is practiced less in such instances in recent years. However, below, you can see Korean police officers holding a gosa ceremony because accident fatalities did not go down. They are praying for zero accidents.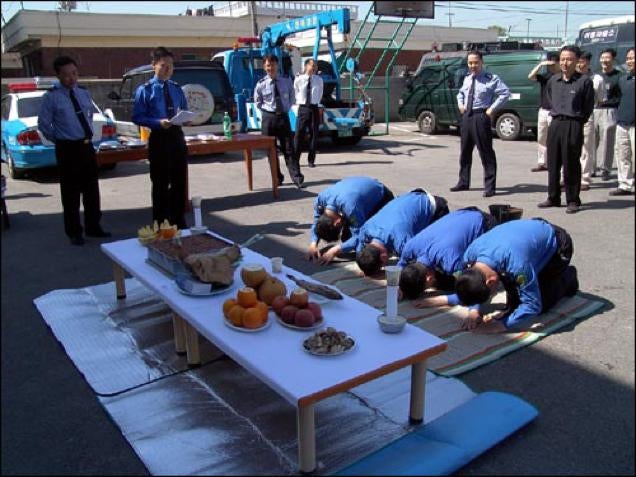 [Photo: OhMyNews, Thanks Sang!]
It appears companies still hold gosa ceremonies. Below, you can see the ceremony being performed at the opening of a new corporate office for Korean game developer Playnery: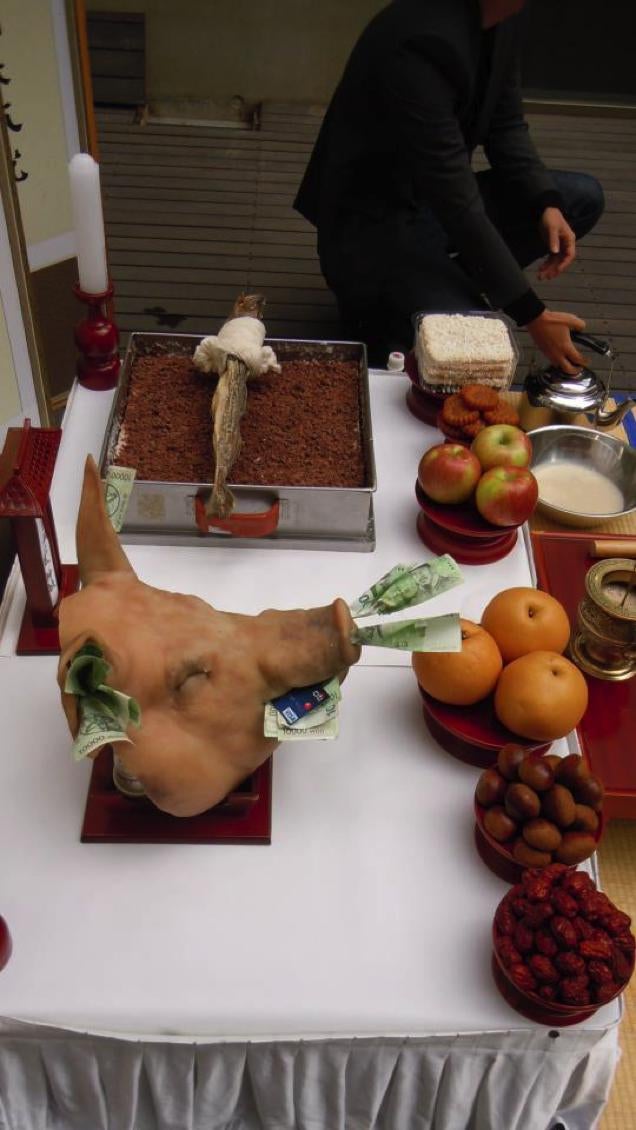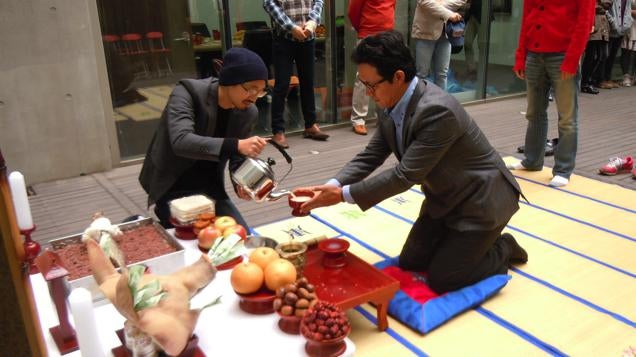 [Photos: Facebook]
Likewise, when Wargaming opened its new office in South Korea in 2012, there was a gosa ceremony for goodwill and good luck.
There are various reasons given why a pig's head is used, but one of them is, according to Korea JoongAng Daily, that the pigs represent fertility and money in Korea.
As tipster Sang points out, the ceremony is also often held when movies or TV dramas begin a shoot to pray for success as safety. When filming for Snowpiercer, the gosa ritual was performed.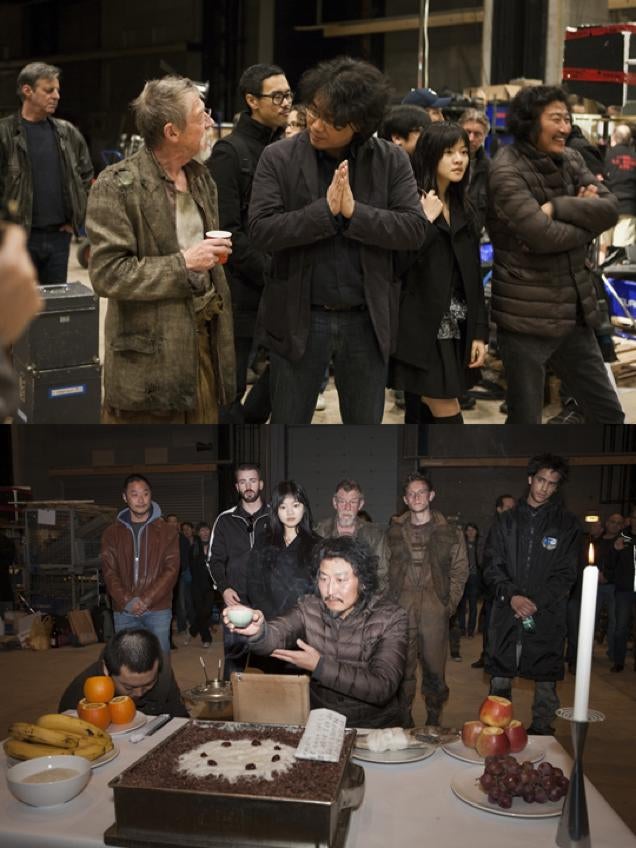 However, a digital pig's head was used instead of a real one, since some of the actors might have found it unpleasant. They're not alone. In recent years, JoongAng Daily reports that some Koreans have found using a real, decapitated pig's head as rather disagreeable, substituting it with a sugary cake instead.
'설국열차' 고사 현장 보니…돼지머리 대신 태블릿PC '왜?' [TV Daily Thanks, Sang!]