Groom Kazuhiro and his bride Yukiko were married today at iconic Tokyo arcade Mikado. As the game centre points out, the couple's first matrimonial quarrel was Tekken 6: Bloodline Rebellion.
Below are the newlyweds:
本日ミカドで貸し切りで結婚式を行われました
杉山和裕さま、由記子さま
ご結婚おめでとうございます!

お二人の希望により、初めての夫婦喧嘩は「鉄拳6BR」で行われました

末長くお幸せに! pic.twitter.com/TT90mZEWxy

— 高田馬場ゲーセンミカド[MIKADO] (@babamikado) August 24, 2017
The couple reserved the arcade for the ceremony, and Mikado was closed to the outside public until 7pm this evening.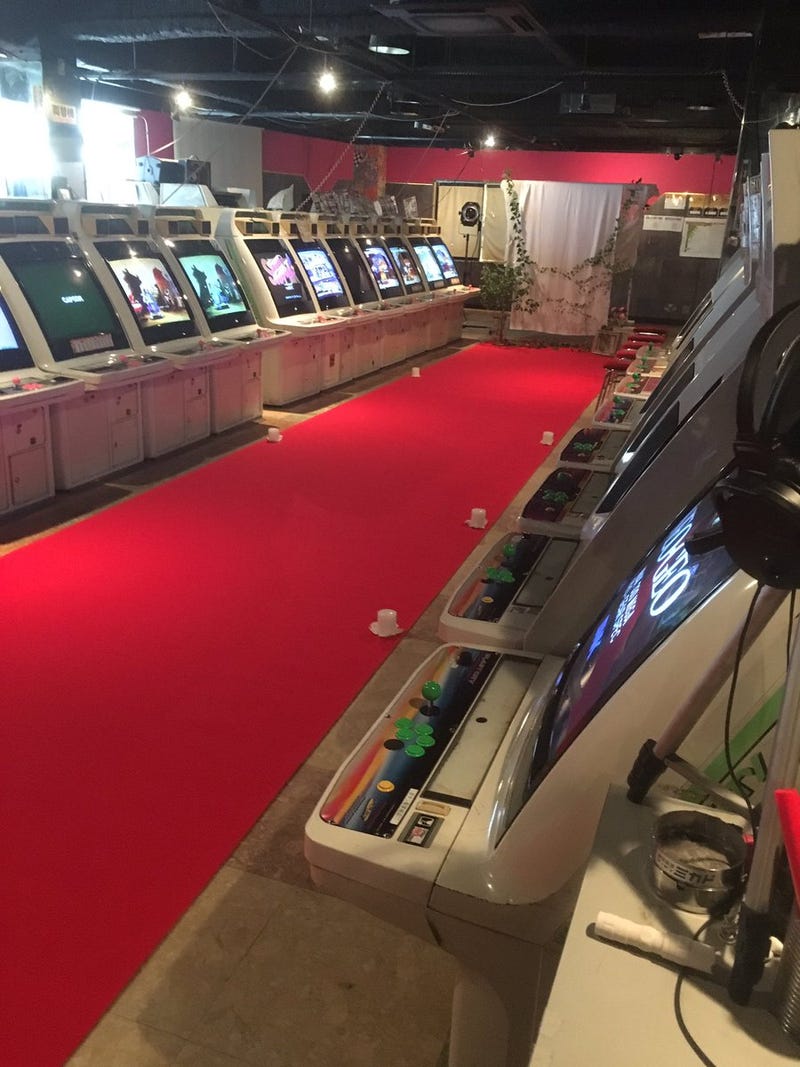 [Image: Mikado]
Inside, the red carpet was rolled out between two rows of arcade cabinets running classic fighting games.
Of course, the seats for the wedding were game centre stools.
【お知らせ】お客様の貸し切り営業のため、
本日、8月24日木曜日は、19時(午後7時)からの営業となります。
あらかじめご了承ください。 pic.twitter.com/ySBFaYwnS4

— 高田馬場ゲーセンミカド[MIKADO] (@babamikado) August 24, 2017
Back in 2014, Mikado announced that, yes, you could get married at the arcade and that renting out the arcade would cost between 250,000 yen ( £1,800) and 300,000 yen ( £2,150). Then, there are added wedding reception costs, but it's way cheaper than the average price for a wedding with 70 to 80 guests.
Also, those weddings don't typically have a bunch of old Street Fighter games.