Only! To mark the 20th anniversary of the Pokémon trading card game, here is a solid gold Pikachu card.
Priced at 216,000 yen (£1,704), the card is 11 grams of 24k gold and is a collaboration between the Pokémon Company and jeweler Ginza Tanaka.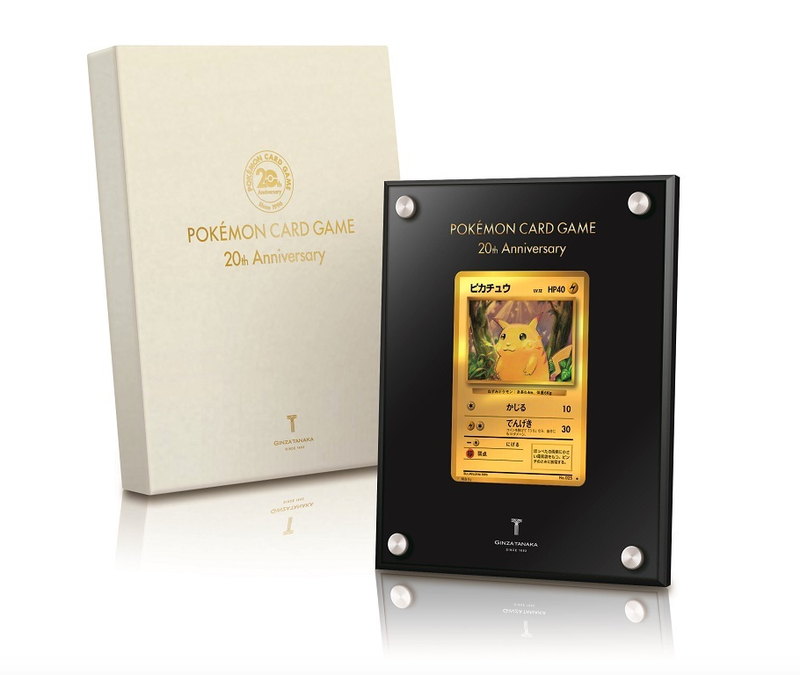 Nothing quite says 20 years of Pokémon like pure gold. Nothing.